Dunkirk Review
Hang on for a minute...we're trying to find some more stories you might like.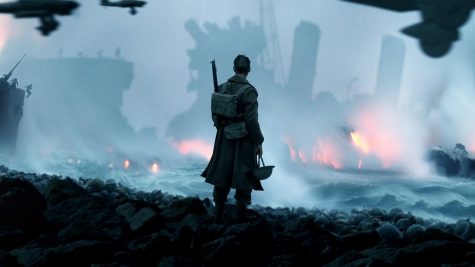 This summer, Christopher Nolan brought audiences the next great World War Two film
in Dunkirk. The two-hour film tells the story of the evacuation at Dunkirk, a near-miraculous
event in 1940 that saved the lives of over 300,000 soldiers trapped on the beaches of Dunkirk,
France after the German victory. Rather than the usual story of heroism and morality in the face
of evil, Nolan's is one of survival, and the limits men will push to achieve that end.
The plot follows a non-linear narrative split between three areas: a week on the beaches, a
day at sea, and an hour in the air. On the beach, we follow a trio of soldiers who are little more
than frightened boys as they repeatedly attempt to sneak onto evacuation ships. The Germans are
a barely seen enemy; rather, the noise of their airplanes and bombs assert their presence. An
elderly British sailor (Mark Rylance) is accompanied by his son Peter (Tom Glynn-Carney) and
Peter's friend George (Barry Keoghan) as he sails his small pleasure boat to Dunkirk to aid in the
evacuation. Other characters include Cillian Murphy as a shell-shocked soldier and Tom Hardy
as Farrier, an RAF pilot.
The film is light on dialogue; Nolan prefers closeups of the actors' faces to provide
emotional resonance. In a two-hour movie this technique seems overused and makes the film feel
slower. However, other aspects of Dunkirk make up for this. Its accurate portrayal of the early
days of World War Two is unparalleled. While Dunkirk requires a bit of patience, it is absolutely
a movie worth watching.