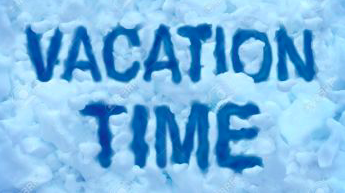 Ramaz students throughout the years have wondered why the school does not give students Yeshiva break. This year, students also wondered about the reason for removing the week-long February break. 
Ramaz has always had vacation in December, not coinciding with Yeshiva break, in order to give days off for the two legal holidays in that period, Christmas and New Years Day. Mr. Cannon added that this time coincides with college intersession which further allows families to be together. Olivia Sakhai '20 said, "I enjoy having winter break in December because the timing coincides with my cousins who are not in Yeshivot, so we are all able to spend break together." In addition, by having a break in December, the school is respecting the non-Jewish employees who want to celebrate Christmas and New Years with their families. Both SAR and Heschel also have December break. Rabbi Stochel added, "whichever way we lean poses a challenge to families." December break time tends to match more parents' work schedules, but is also a more costly time to travel. Both Rabbi Stochel and Mr. Cannon acknowledged that a few parents have requested to move winter break to Yeshiva break, but not many. Additionally, changing the break schedule would have to be an institutional decision, so it is not up to one person, but a group of parent and administrative board members. 
Ramaz has experimented with many configurations for February break. At one point, students had Friday and Monday off, then there was a two-year trial of having vacation the week before Presidents Week, and for this year's break, the school gave Friday, Monday and Tuesday off. Passover vacation was also extended to two full weeks. Practically, the Ramaz administration did not feel a full week of break was worthwhile for the students. After finishing finals, the break only gave teachers time to teach at the end of January and the first two weeks of February, not allowing for a thorough continuation of new material. Rabbi Stochel stated, "having February break the week before Presidents Day provided a more affordable vacation option for those who may not go away during winter break." However, the break was shortened to maximize the number of school days for the year. Gabby Schwartz '20 said, "I would rather have two weeks off over Passover because I don't feel that I need a break two weeks into second semester." On the other hand, Izzie Ottensoser '22 stated, "I preferred having a week off in February because Passover break was long enough before, and I prefer having breaks throughout the semester." Last year, the school received twenty feedback emails regarding the break both from those in favor of the time off and from those who wanted to remove the week-long break. Rabbi Stochel added that all breaks are intended to be convenient for both the faculty and parents, which the school attempts to do by linking breaks to weekends. 
Although winter break seems to be staying in December, February break is not set in stone, and students should expect a plethora of changes in the future.