Abbey Lepor graduated from Ramaz in 2016. She graduated from NYU this past May with a B.A. in Hebrew and Judaic Studies and minors in Chemistry and Child and Adolescent Mental Health Studies (CAMS). Abbey loved her Ramaz experience and even returned to coach the Ramaz Tennis Team! She is active in the Jewish community and enjoys life on campus. The Rampage interviewed Abbey to learn about her experience at NYU. 
Charles Spielfogel: Why did you choose NYU?
Abbey Lepor: NYU is a very unique school. Between NYU's multiple undergraduate schools, including but not limited to CAS, Steinhardt, Gallatin, Wagner, Stern, Liberal Core, and SPS, I don't think that the university is missing a major, a minor, or an area of study. I knew that I wanted to stay close to NYC for various reasons, and after much research, I concluded that NYU CAS is the premier institution for my collegiate experience. I was attracted to NYU because it has an incredibly diverse student population, vibrant student life, and excellent pre-professional advising
. 
CS: Are you still in touch with your high school friends?
AL: Yes! I kept in touch with some of my closest friends, and we always try to see each other over fall break, Thanksgiving break, winter break, and over the summer.
CS: What is your major and why?
AL: I graduated with a B.A. in Hebrew and Judaic Studies and minors in Chemistry and Child and Adolescent Mental Health Studies (CAMS). After my Freshman Fall semester, I impulsively declared a chemistry major because I fell in love with the course and found the content academically stimulating. Additionally, because I was on a pre-health track, I figured that selecting a science major would make me a better applicant for admission to graduate school. My love for Chemistry faded when I enrolled in Majors Organic Chemistry I, II, and by the time I enrolled in Biochemistry, I realized that chemistry was not for me. During my sophomore year, I took a few courses within the Hebrew and Judaic Studies department. Before my junior year, I switched my major to Hebrew and Judaic Studies. Upon my major change, the department's advisor told me that some of the courses for the Hebrew and Judaic Studies major count towards the CAS's core requirement. This would mean that I would be able to graduate NYU in May 2020 with the rest of my class. With my new major, I learned about Jewish ethics, Ancient Israel, Modern Israel, and Judaism in America. Of course, I had an advantage in all of my major's classes coming from Ramaz, but I learned so much more than I ever thought I could. Also, the department is relatively small, so it was always easy to set up a meeting with the advisor or meet with teachers. I ultimately chose to apply to dental schools after graduation and was relieved that pre-health students don't need to select a science major to gain admission – it's actually encouraged that they study what they want because by doing so, they inherently become a better applicant.
CS: Could you tell us a little bit about the different Jewish programs on campus?
AL: There are so many different Jewish groups on campus. There is a Chabad that serves the downtown NYC colleges, a NYU Hillel, and the Bronfman Center for Jewish Student Life. I spent most of my time at the Bronfman Center because I felt a sense of community and warmth since I entered the building on their freshman move-in brunch. Additionally, not necessarily "Jewish" related (as anyone can support Israel's existence — not all Zionists are Jewish), there are a few Jewish/Israel clubs that any  student can join such as Realize Israel, TorchPac, Sephardic Club, and Meor. I was a member of Realize Israel and served on their leadership team for a few semesters. 
CS: NYU has a relatively large Jewish community. What are some of the positives and negatives about that?
AL: It's hard to find accurate statistics, but most of my research has concluded that NYU is about 27% Jewish. There are obviously more benefits to having a large Jewish student population compared to a small Jewish student population. In fact, I can't even think of one negative aspect of having a large Jewish community. Meeting new friends at Shabbat and Holiday services and dinners provides students to expand their student network (socially/academically). Also, you'd never sit alone in K-Caf, NYU's kosher dining hall, unless you want to study and complete assignments. Maybe the only negative thing that I can think of is that a handful of students can't equate anti-zionism and anti-Semitism, so there are times when Jewish students feel isolated from the student body at large.
CS: Do you think that the large Jewish community has prevented you from branching out? 
AL: Not at all – in fact, I think it's the opposite. I became very involved in various student organizations on campus. Outside of aligning myself with the Bronfman Center and Realize Israel, I joined Alpha Phi Omega (APO), an international co-ed service fraternity, Kappa Kappa Gamma (KKG), a social sorority, Delta Epsilon Mu (DEM), a pre-health professional fraternity, the NYC Free Clinic, participated in CAS's College Cohort Program, and had many research opportunities throughout my four years. I may have a different opinion compared to other Ramaz graduates: I felt that being surrounded by Jewish students from Nursery A through 12th grade, and especially because I attended an insanely diverse school, which is known to be a "global network," I knew that I had to take advantage of all of the students surrounding me a and that I needed to branch out. Believe it or not, it really is not as challenging as it may seem. Sure there are aspects of Judaism that may get in the way of being social with others, such as not being able to go out on Friday nights and eating out at restaurants, but there are more ways to find connections outside those two things alone. For example, from one of my general chemistry study groups, I became close friends with European international students as well as students who grew up in my neighborhood.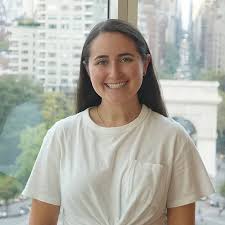 CS: Do you find the Jewish community is separated by religious affiliation? 
AL: I don't think so. Sure it was annoying that during my first semester at NYU I had a calculus I midterm scheduled on Yom Kippur, but I set up an appointment with the professor and we arranged a makeup for the following week. In the past four years at NYU, I can safely conclude that professors want their students to succeed. They want to make sure each student is given both equal and equitable conditions. On a case by case basis, there can be professors who assign paper or project due dates on a Saturday night, which may be challenging because a shomer Shabbat Jewish student may be at a disadvantage and loses 25 hours of "work time," but I found that professors make appropriate accommodations. 
CS: Being from New York City, do you live on campus? 
AL: I lived on campus for all four years. For first-year students, it's strongly encouraged that they live on campus in residence halls and about 90% do so. It ended up being convenient and easy. Each residence hall has a 24/7 security, laundry room, and multiple study spaces. Some residence halls even have dining halls and a gym. Additionally, each room has its own bathroom, wifi, and the apartment style residence halls have their own kitchen. A lot of students choose to move off campus for their second year, but I chose to stay because I found it enjoyable being surrounded by my friends and other college students. I went home occasionally to see my younger sister and dogs. 
CS: Do you feel when you walk through Greenwich Village you are just in the city or on campus?
AL: A lot of people may think that NYU doesn't have a campus, but it actually does! When I would leave my freshman residence hall, Lipton, on the west side of Washington Square Park, all I could see were NYU buildings. To my right were the law school, the Kimmel center for student life, Bobst our library, Stern. To my left are faculty housing and some admission offices. And in front of me through the trees of Washington Square Park,  I'd see Goddard, another freshman residence hall, a Steinhardt building, and the Silver/Waverly building. If I walk more towards the west village, I feel like I'm in a whole new world. There are numerous small restaurants, cafes, and many street names I never knew existed. You definitely see ubers, taxis, and the classic impatient New Yorkers who are always in a rush, but those all feel out of place on the smaller, more quiet streets. 
CS: Part of the excitement of going to college is being in a new place. Do you feel like you are gaining new experiences living in the city you grew up in?
AL: There are so many parts of NYC that I didn't know existed before my admission to NYU. For some background, I grew up in Midtown Manhattan, which is a nice mix of residential apartments, restaurants, and work buildings. I visited Washington Square Park once before 9th grade and occasionally passed through when I went with friends to SOHO. So, my transition to living in Greenwich Village was a new experience, but I still think I gained more experiences living and going to school in NYC because I felt a sense of comfort. More specifically, I knew where I could go if I were sick, hungry, or wanted something to — something that other students may struggle with. 
CS: What are some of the positives and negatives of living in the city?
AL: One of the most positive components of living in a vibrant city like NYC is that there are so many opportunities. As a pre-health student, there are many hospitals and health professional offices that offer internships and research positions. I keep thinking to myself: had I gone to a school in a smaller city, I would be limited by the opportunities I'd have and also more directly compete with the other pre-health students at my academic institution. Sure, that may be an overgeneralization, but it is true. Also, as mentioned in earlier responses, there is always something to do to keep you entertained that you never feel bored. Sure, there can be a lot of traffic noise, late-night ambulance sirens, and long lines in stores, but there are way more benefits of going to school in a city than negative components.
CS: Did Ramaz help prepare you academically for NYU?
AL: This is a difficult question, and I think the answer varies from student to student depending on their academic institution. For example, any pre-health student will have a challenging time in college whether they attend an Ivy League school or a state school. Most students in college will take between 3-5 courses each semester – drastically different from Ramaz's 11-class schedule. In my first semester, I enrolled in Calculus I, General Chemistry I with laboratory, Principles of Biology I, and a mandatory freshman seminar. In Ramaz, we all take biology and chemistry during different years, but I took them together at NYU. This type of demanding academic workload is unheard of at Ramaz, but I found that Ramaz prepared me to master time management as well as stick to a strict study schedule. 
CS: Do you think your transition to college was smoother than students coming from other schools? Why?
AL: Definitely growing up in NYC gave me an advantage. The most obvious reason was that I had to move my entire room from midtown to Greenwich Village compared to other students who took road trips with their families or 17 hour flights to move in. I wasn't too familiar with Greenwich Village before I applied to NYU, but I made great efforts to look for cozy coffee shops, restaurants, and things to do in the area. Because I did my research and visited the area multiple times between my admission to NYU and when classes began, I had this sense of confidence which really helped me figure out what I wanted to do. Academically, everyone who gained acceptance to NYU must have met NYU's admission requirements. 
CS: Ramaz values activism. Do you find that Ramaz students tend to be active in clubs, programs, etc. at NYU?
AL: I think this depends on the student. There are students who want to complete college in 3 years by taking multiple AP courses in high school and enrolling in January and summer terms at NYU and there are other students who get involved in Jewish student life, Israel advocacy, and other student-led organizations and clubs. I knew that I needed to branch out, so I joined worthwhile clubs that would fulfill my passions. I joined a service organization (APO) and volunteered over 100+ hours during my undergraduate experience and I joined a social sorority (KKG) as a way to make meaningful relationships with empowering women. I also was one of the founding members of a pre-health fraternity (DEM) because I knew that NYU needed a space for pre-health students who may not be sure which specific pre-health track they want to select. I also volunteered in the NYC free clinic to gain medical experience. I definitely think that Ramaz values activism, but it's really dependent on the student regarding what they want to get involved with
CS: Do you enjoy coaching the Ramaz tennis team? Why?
AL: Coaching the Ramaz Tennis Teams is so rewarding. I've been playing tennis since I was 5, and once I learned that the Ramaz High school had a team, I knew I had to try out. I made the team as a freshman and was on the lineup throughout high school. When Ramaz would compete with other schools, I found it challenging for our one coach to check in with the 10 matches occurring simultaneously. I reached out to the coach and asked if he'd be interested in having an assistant coach and relieved with my inquiry. I was the assistant coach for the next few years, and this past year took on the role of head coach.