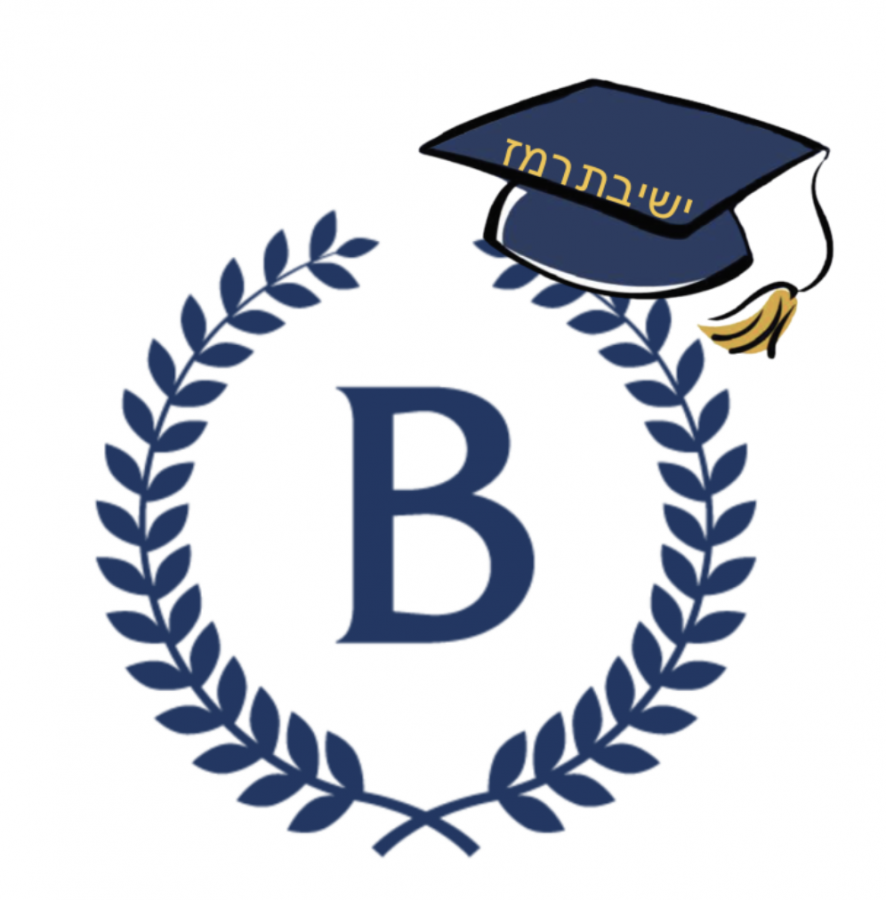 Elizabeth Bier graduated from Ramaz in 2016. She is currently a senior at Barnard College of Columbia University. She is studying neuroscience with a cellular and molecular concentration. Elizabeth loved her Ramaz experience. She is active in the Jewish community and enjoys life on campus. The Rampage interviewed Bier about her experience at Barnard. 
CS: Why did you choose Barnard?
EB: I honestly didn't know Barnard existed, which is funny given the number of Ramaz students that go to Barnard! I was early for my tour of Columbia and decided to join a Barnard tour while I waited. To my surprise, I was immediately taken by Barnard's Athena Scholars Program, homey campus, out-of-the-box and interdisciplinary classes, and connection to a major research institution while still receiving a lot of support and guidance from professors, deans, and advisors. As a member of Barnard's Athena Scholars program, I study the elements of leadership in classes and practice through a social action project (where I have developed a sitcom and am now in conversation with Netflix and NBC Universal's Peacock), interactive internship, and skills-based workshops. Athena seeks to train women to be leaders in an ever-changing world. It aims to strengthen an individual's talents and history while teaching how to use proven achievement strategies. There were so many other reasons for "why Barnard", but honestly it felt like home since the second I stepped onto campus (which sounds cheesy and cringeworthy but it's true!)
CS: What is your major and why?
EB: Neuroscience with a cellular and molecular concentration. I'm on the pre-med track, and I was always interested in why and how the world works from a macro-level to a micro-level. I knew I wanted to major in STEM, but I was never exactly sure what I wanted to focus on. In my freshman year of high school, I thought biology was my calling, but then I also LOVED physics in my junior year of Ramaz. Therefore, when I first entered college, I prematurely declared myself an astrophysics major while pursuing the pre-med track. Physics is still one of my favorite classes but is a virtually impossible feat while pre med at Barnard. Neuroscience (especially with my concentration) really combines chemistry, physics, psychology, and biology (of course), so it was the best of all worlds! 
CS: Could you tell us a little bit about the different Jewish programs on campus?
EB: I'm part of Yavneh, which is the Modern Orthodox community of Hillel. Most Jewish programming stems from Hillel (called the Kraft Center). The Kraft Center with the support of the OU-JLIC couple have really become my home-away-from-home. Not only is Hillel one of the best study and hangout spots on campus (also great food!!), Kraft has such great programming. Whether they are hosting a Zusha concert or a back-to-school carnival, Aryeh (one of the pro-Israel groups on campus), one of their weekly catered Friday night dinners, or Wednesday night learning program (WNLP), there's really something for everyone. Coming from seminary, WNLP allowed me to continue my Talmudic studying in a chavrutah, which was incredible (I never thought I would say this but you actually miss it when you're not learning it every day!). 
CS: What is the Jewish community like at Barnard?
EB: As described above, the Jewish community is incredibly strong at Barnard, and even though I am part of many different student groups on campus, my Yavneh community truly became my support system. It's definitely hard when the student body tries to pass BDS on campus every year, but (most of) Yavneh really sticks together to fight it and support each other. 
CS: Being from New York City, do you live on campus? 
EB: Yes and I definitely recommend living on campus if you have the option! I made some of my best friends through on-campus living (and it really adds to the college experience!)
CS: Part of the excitement of going to college is being in a new place. Do you feel like you are gaining new experiences living in the city you grew up in?
EB: Yes, of course! Honestly Morningside Heights feels completely different and distinct from the rest of the city! 
CS: What are some of the positives and negatives about living in the city?
EB: Positives: being near family, can see my friends from high school whenever they're home for a break, can really incorporate the city into my classes (this happens all the time!!). Barnard has a general education requirement called "thinking locally" where you really have to immerse yourself in city culture whether it's taking a class that requires you to attend the opera once a week or the Ballet, or teaching science to underprivileged students at underfunded high schools, or even volunteering in a nursing home while connecting it with concepts from theater, philosophy, literature, and neurodegeneration (I chose the latter!). 
Negatives: Didn't really have that college town that a lot of my friends had. 
CS: Did Ramaz help prepare you academically for Barnard?
EB: Okay I have a lot to say about this. Definitely, Ramaz's humanities courses prepared me most for collegiate classes. Ironically, though, the classes that prepared me the most for Barnard/Columbia were my Judaic study classes. I think it's because my Chumash classes always taught me to question everything and understand the characters' psyche while seeing 5 different opinions on the sources. Talmud taught me critical thinking and constantly applying my knowledge and always using the sources as my evidence. My most poignant and defined memory where I used my Judaic studies courses was in my freshman year literature seminar called the "Legacy of the Mediterranean". In this class, we were reading Paradise Lost, an epic poem by John Milton, which follows the story of Adam and Eve. I knew every allegory (I even took Rabbi Schimmel's Bereishit class in my senior year and knew just about every commentary to the point of almost quoting some of the Rashis). Barnard prides itself on speaking out in class but not using superfluous language and always using evidence to support your claims. I remember my vast knowledge of the Adam and Eve story as well as all of the Judaic commentaries on it floored the rest of the class as well as the professor. On a less obvious note, those same Judaic Studies courses have definitely helped me in my science courses — I learned the importance of thinking deeply and critically about a topic.  
CS: Do you think your transition to college was smoother than students coming from other schools? Why?
EB: I'm not really sure. For me, it was definitely harder managing what seemed like an inordinate amount of time with making new friends, joining clubs, and managing my schoolwork. There comes a point where technically you will never finish all the work that you have to do. When a professor assigns a reading, it's virtually impossible to actually do all of the readings. The classes at college meet less than the classes at Ramaz and require more self-study (whereas at Ramaz, you were rarely tested on a concept that was not taught in class and if you understood the class material you did not need to do much outside studying for the exam– at least that was my experience). I thought since I was taking a double curriculum at Ramaz and was involved in so many extracurriculars (especially the plays that took up a lot of time), I would have an easier transition but it was definitely hard adjusting to a lot of self study etc. 
CS: Ramaz values activism. Do you find that Ramaz students tend to be active in clubs, programs, etc at Barnard?
EB: Yes, it was always the case that the Ramaz students are inducted into Phi Beta Kappa, running and creating clubs, leading change throughout campus and even outside of campus! 
CS: Is there anything else you would like to share about your experience at Barnard with the students of Ramaz?
EB: Going to Barnard was one of the most memorable, enriching, and worthwhile experiences. I would not be where I am today without Barnard's constant support, encouragement, and commitment to both higher education and an interdisciplinary, well-rounded education. Therefore, if given the opportunity, I highly recommend Barnard!