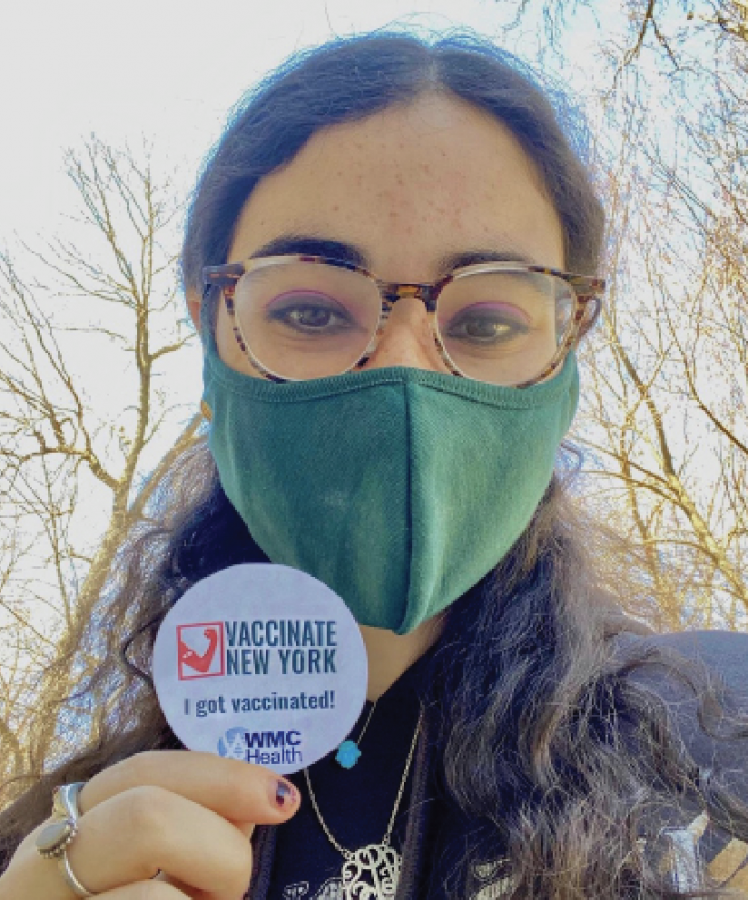 Ramaz Upper School students recently received a survey asking their views on what next school year should look like. It included questions that contemplated school remaining in a hybrid format next year. As someone who is extremely appreciative of everything the Ramaz administration has done this year and supports their decisions thus far, let me be clear about my opinion: Ramaz Upper School should be open fully next year for all students who are vaccinated, five days per week, on the normal schedule, with the normal lunch program, normal grade retreats and trips, and double the normal amount of Ramaz cookies — the usual allotment, plus the allotment we missed out on this year.
Pfizer's vaccine is currently available to anyone in New York who is 16-years-old or older and has been submitted for approval for 12-16-year-olds. The vaccine has proven remarkably effective in Israel and the United States. Unless things take a surprising turn, every single student in the Upper School will be able to get vaccinated before next school year begins. Under these circumstances, anything less than full in-person school next September would be a disservice to students and parents alike.
I'm not minimizing the risks. I recognize there may still be Covid-19 next year. I recognize our responsibility to take precautions to protect others and for the communal good. I recognize the importance of still maintaining appropriate precautions. I recognize there may be people who are not vaccinated, for reasons valid or otherwise. I recognize vaccines are not impenetrable. And, finally, I recognize that just because the United States may soon be largely vaccinated and could reach herd immunity does not mean the rest of the world will do the same any time soon. However, Covid is going to be with us for a very long time in some form or another. While I agree that the risks of fully reopening the Upper School at this moment may outweigh the benefits, by next school year that is unlikely to still be the case. 
By the time the summer is over anyone over the age of 12, which includes every single Ramaz Upper School student, staff, and faculty member, will have had the opportunity to be vaccinated. The risks of Covid to those under 12-years-old are significantly less than older people. While the long term risks and impact of Covid may not be fully understood for years, the impact of distance learning as a substitute for in-person schooling is concrete, immediate, tangible, considerable, and known. A study ("Longitudinal Change in Adolescent Depression and Anxiety Symptoms from Before to During the COVID-19 Pandemic: A Collaborative of 12 Samples from 3 Countries") found that 9-18-year-olds' symptoms for depression have significantly increased during the pandemic. According to CDC data, the proportion of ER visits for mental health problems in teens increased by nearly a third from March through October 2020 compared to the same period a year earlier. 
Remote learning is not equivalent to in-person learning. The Child Mind Institute collected diary entries from teens and found that every single teen reported being distracted during online classes with devices and apps like Snapchat and TikTok. Let me emphasize that: every. single. one. The effects of remote learning are not going to magically disappear when this is over either. Researchers have found that the amount of loneliness a student experiences directly correlates with their risk of depression for years afterward. Taken together, it's clear that distance learning should only be a last resort option. Its impact on teens is significantly negative and lingering. This year may be a last resort situation but next year should not be.
    Under these circumstances, I don't think current Ramaz Upper School students should spend half of their high school years in hybrid learning with its long term consequences in order to protect against shrinking and increasingly theoretical risks. If school is not back to near-normal next fall, when WILL we say the benefits of having normal school outweigh the risks? Because I do not know of any reputable health professional who thinks Covid is fully going away any time soon. Ramaz Upper School administrators and advisors: thank you for everything you've done this year. Next year, please bring back school on its regular schedule with all its usual features.