Ties Postponed Until After Sukkot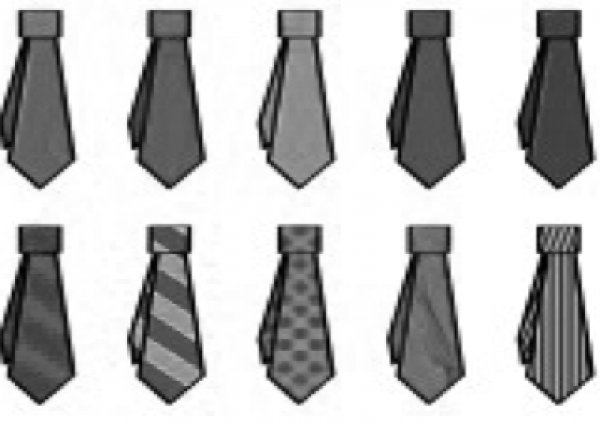 Hang on for a minute...we're trying to find some more stories you might like.
This year, male students were told on September 30th that they would not be required to wear ties this year until after Sukkot Break. This gave male students an extra four days of school in which they did not have to wear ties.
The senior class presidents, Alex Agus and Will Fried, played a big role in the administrations decision to change the start date of ties. Will Fried `15 explained, "When we proposed the idea to the administration, Rabbi Stochel was totally receptive to our suggestion and was happy to do something to make our lives a little less stressful. Maybe [they] were willing to accept the proposi- tion, in part to spare our necks which had suf- fered enough from all the days in Shul."
Students can propose whatever ideas they would like, however, in the end, the decision lies in the hands of Rabbi Stochel. Rabbi Stochel explained the decision to delay the wearing of ties. "[The administration] received requests from the GO and class presidents, so we began to think about the possibility of delaying the start date for wearing ties. We decided to push off the date because this year's timing of Sukkot, was only a few days after October 1. In yeshivot, the winter zman or season begins once Sukkot has ended, when we begin to say Mashiv Haruach Umorid Hageshem, so we thought it would be nice to have ties start at the beginning of winter."
Some students, like Josh Sarachek `17 were very happy with the decision. "It was a great  move by the school. When I feel uncomfortable all day when I wear sweaters or ties." some stu- dents were happy with the decision, but they do not think it is enough. "The decision was a good start, but I think ties should be done away with. The wearing of ties is an archaic rule and honest- ly, I get more dressed up for school than I do for Shul," explained Ben Kaplan `16.
Clearly the decision to push off the beginning of wearing ties is only a temporary one, and cannot be counted on for the future. However, the fact that the school was willing to allow this decision, even for such a short period time gave students a nice break, and showed that them that change is possible.
Adam Lassner `15 said, "as the student body, we have to commend our class presidents and the GO for getting ties pushed off for a while. It was still warm, so ties and sweaters were not yet necessary. I am happy that the administration was will- ing to listen to the students recommendation."