Next Step at PHYTOR
Work 4 days a week and spend the weekends travelling Israel! Our interns learn through experience daily and enjoy evenings exploring the culture and community near our beautiful campus. Incredible weekend excursions across Israel lets us experience the diverse cultures and richness of our shared heritage in an inclusive and fun way!

This past summer, I participated in Next Step: Israel Internships, a 5-week internship program for teens who want to experience working in a field of their choice in Israel. The program allowed me to both explore my passion for science in a professional setting and tour Israel. Through Next Step, I interned at PHYTOR, a research lab based in the Biotechnology Park of Hadassah Medical Center in Jerusalem. PHYTOR is dedicated to developing plant-based synthetic molecules capable of treating cancer and other diseases.
At PHYTOR, I researched tight junctions, extracellular multi-protein complexes that connect adjacent cells and serve as passageways for molecules. A common side effect of many cancer treatments is the opening of one's tight junctions, which can lead to further health complications, including infection and inflammation in the gut. At PHYTOR, I sought out a solution to this defect by screening natural products and developing synthetic analogs.
Over the course of my internship, I extracted molecules from plants and tested the effect of those molecules on malfunctioning tight junctions. I wanted to know if these specific molecules would close the tight junctions in the Caco-2 colon cancer cells. Using various filtration and distillation techniques, I performed methanol and ethanol extractions from three different plants from the Middle East: Harmala, Luf and Urtica Nettle. I then tested the impact of each of the three plant molecules on a defective tight junction. As the Harmala was the most effective in improving the tightness of a faulty tight junction, I then performed further testing on the Harmala with the goal of discovering additional medicinal benefits from the plant.
While at PHYTOR, I also had the opportunity to work with sophisticated laboratory equipment, including the Rotavapor and the Transepithelial Electrical Resistance ("TEER") measuring device. The Rotavapor is a machine that is used to evaporate a solvent in order to extract a particular solute from a solution. I used the rotavapor to extract methanol and ethanol from the three trial plants. The TEER measuring device is used to determine the integrity of tight junctions. I used the TEER measuring device to determine whether the subject tight junctions had tightened after receiving doses of methanol and ethanol.
Next Step: Israel Internships gave me the opportunity to develop my understanding of biochemistry and epidemiology, and experiencing intensive research even for just a short time confirmed my desire to work as a medical researcher in the future.
To learn more about Next Step, click here
More from this Journalist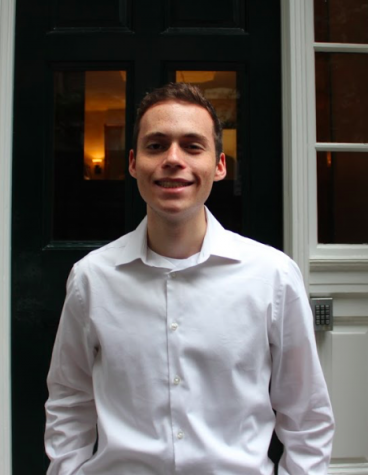 Zach Buller '20, Co-Editor-in-Chief
Zach Buller has been an active member of The Rampage staff since the first week of his freshman year, and now serves as Co-Editor-in-Chief. In his four...