Summer at Emunah Neve Landy
For four weeks in July, more than 200 high school students from around the US travelled to Israel to create a meaningful, fun summer for at-risk children. Kol Hanearim—a nonprofit organization founded by Michael Reidler '09—is a unique program that tasks American teenagers with spreading love and energy at children's homes across Israel, working with some of the most vulnerable members of Israeli society and the Jewish nation at large. Kol Hanearim strives to help these special children create their own stories and believe in themselves despite their difficult living situations.
In 2008, Mr. Reidler had his first experience volunteering at Beit Elazraki Children's home. That one influential summer made him dream of helping every child at risk, and only a decade later, Kol Hanearim has sent hundreds of teenagers to seven homes across Israel and one in Odessa, Ukraine. Each year, the organization continues to grow as more high school volunteers are sent, more homes are involved, and more children's lives are changed.
This summer, Kol Hanearim began a program at Emunah Neve Landy in Even Shmuel. This home's distinguishing factor is its all-boys status, as opposed to the mixed-gender status of KH's other programs. Around 80 boys are housed at Neve Landy, many of whom have had traumatic, life-altering hardships in their early childhood.
Our job was to give these children, divided into groups and assigned to individual volunteers, a summer they would never forget. Besides for enhancing their yearly summer activities like biking, swimming, and trips to Superland, we took it upon ourselves to plan other exciting events that they had never experienced.
One of the summer's highlights was being able to create a Fourth of July carnival for the kids. Most of the children there had never even met Americans before, so it was really special to be able to share something unique to our culture. We planned relay races, an army day, and even a mini-World Cup. The tournament particularly excited the kids because not only did they get to play their favorite sport, but provided them with a chance to play organized sports – something that we take for granted in America, but they don't regularly experience. Even the simple act of kicking a soccer ball all day brightened their summers, and you could tell how much these kids appreciated us being there just by their willingness to play for twelve hours straight.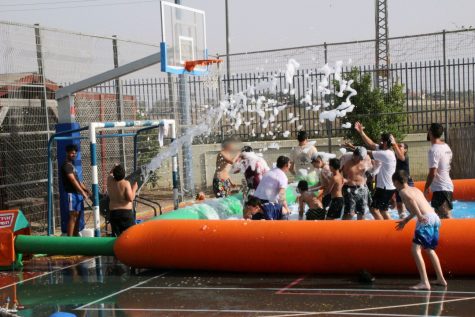 Some of the best moments on KH required no planning, from watching Spongebob with the kids to tucking them into bed at night. We were there not only to plan activities and sit with them during meals; we were there to be like older brothers and sisters, providing emotional support and making them feel special. Although at first the language barrier made it difficult to connect with the kids, everyday activities like playing Fortnite and taking selfies made the transition much easier. Whether it was teaching them how to play knockout or dancing to "Juju on that Beat," there was never a lack of energy.
To end the summer, six different children's homes were brought together with all 220 KH volunteers for a "winter wonderland" party in Tel Aviv, the first such event in Israel's history. Despite not having experienced the other five homes partnered with KH, it was clear just how happy each child was while throwing snowballs or ice skating with their new American friends.
As we were leaving the home, it was hard to believe that we had only been there for just four weeks. The connections we made with our children made it feel like we had spent years getting to know them. Even after returning to our regular lives, it was clear that the relationships we made were not just for four weeks: the kids who are able to FaceTime, text, and send voice messages do so daily. Although we were there for just a few of the fastest weeks of our lives, the summer that Kol Hanearim allowed us to give to these kids will impact them for years to come. Not only did we create new friendships, we redefined what a summer at Neve Landy looks like. Every year the children will countdown the days until summer because they know that new Americans are coming, and the next summer with Kol Hanearim will be another one to remember.
More from this Journalist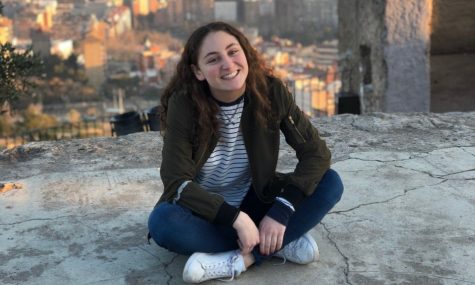 Becky Tauber '19, Co-Online Editor-in-Chief
Becky Tauber has been contributing articles to The Rampage since she started at Ramaz in 2015. She is really excited about her role as Co-Online Editor-in-Chief...