Sexual Harassment: Ramaz Enters the Conversation
As the rest of the country finds itself faced with the irrepressible MeToo movement, the yeshiva world has come to a moment of self-reflection after decades of hushed sexual abuse. A week before the start of the 2018-2019 school year, the Ramaz community received a blunt report from Chairman Philip Wilner detailing an ongoing investigation of Ramaz's history of sexual misconduct.
The report began by describing the prosecution of Stanley Rosenberg, who had worked at Ramaz for several years during the 1970s before pleading guilty to several accounts of second-degree child molestation in Rhode Island. Upon examining Rosenberg's misconduct, Ramaz's lawyers from Debevoise & Plimpton found that at Ramaz, too, Rosenberg had been guilty of molestation along with five other current and former faculty members, including Richard Andron, Albert Goetz, and a then-employed history teacher who cannot be named for legal reasons but who "engaged in an inappropriate, non-physical relationship with a female individual who was his student at the time of the conduct." Said the end of the report, "Based on the findings of this investigation, there are at least some instances in which administrators at Ramaz could have done more to protect Ramaz's students."
Not long after the release of the Debevoise & Plimpton report, the school held a mandatory three-hour sexual harassment and appropriate-boundary seminar for faculty. The seminar was led by Ms. Rachel Bayar of T&M Protection Services. During this seminar, Ms. Bayar reviewed Ramaz's new appropriate-conduct protocol, which lists clearer boundaries between faculty and students to ensure all are comfortable and safe. Some examples from the new protocol include not texting students one-on-one, referring to students by nicknames, speaking to a student alone with the door closed, and responding to emails too late at night.
Students may assume that these new rules would infringe upon the faculty-student dynamic, but thus far, some students haven't noticed much of a difference. Take Yonatan Weitzner '19: "It's a good precautionary measure, but when it comes down to it, I don't think it will make a huge difference." Jonah Berman '19 agreed, saying that a particularly candid teacher he had in past years remains unphased by the changes. "[He or she] is still very honest with our class about [his or her] personal life," said Jonah.
"
It's a good precautionary measure, but when it comes down to it, I don't think it will make a huge difference."
— Yonatan Weitzner '19
However, a considerable portion of the student body is concerned that the policy could have negative effects. Sophia Kremer '18 said, "It's clear that sexual harassment has become a very popular and relevant issue, but it's upsetting that the school's reaction to it could interfere with some of our clubs or even with how we interact with people we're used to feeling comfortable around." GO President Becky Tauber '19 noted that while she regards some of these new stringencies as "over the top and rash," the school was responsible in their handling of the issue.   
The aura of caution around saying something that could be misunderstood has manifested itself even in the process of writing this article. Many teachers, even some who have been here for many years, refused to be interviewed on the topic when approached, and others backed out even after initially agreeing for fear that their opinions or criticisms of the new protocol would reflect badly on their previous interactions with students. This is evidence, perhaps, of a more reluctant faculty environment.
"
Clearly we have had some boundary crossing issues. Having good boundaries between faculty and students is essential in creating a productive learning environment."
— Rabbi Shlomo Stochel
Administration members expressed staunch support for increased boundaries. Rabbi Shlomo Stochel said, "Clearly we have had some boundary crossing issues. Having good boundaries between faculty and students is essential in creating a productive learning environment." Mr. Jay Klotz, a physics teacher at the school, agreed with Rabbi Stochel's assessment, stating that the school's increased vigilance was a "reflection of the school's legal responsibilities," as demonstrated by the report. Added Ms. Krupka, "There is a fundamental difference between a teacher and a camp counselor, and teachers need to learn to balance their warmth and connection with the professionalism of a teacher and not a friend."
School psychologist Dr. Zeitchik maintained that the sexual harassment seminar underwent by faculty was not in reaction to the Debevoise and Plimpton report. Dr. Zeitchik stated that he personally felt "the sexual harassment seminar wasn't driven or caused by the report." "The school didn't need a report to understand that training is a very important preventive piece of creating and sustaining a safe culture for students and faculty," he said. Dr. Zeitchik noted that a "variation of this seminar has been conducted in past years," and that "there was strong support for [the seminar] even before everything that happened last year." That being said, Dr. Zeitchik acknowledged that "the report did create a greater sense of urgency and relevance to the workshop." Ms. Krupka disagreed with Dr. Zeitchik, stating, "The seminar was absolutely in response to the MeToo movement and the report – it was about using what we know from those experiences to create a safe and healthy atmosphere."
"
The seminar was absolutely in response to the MeToo movement and the report – it was about using what we know from those experiences to create a safe and healthy atmosphere."
— Ms. Krupka
Dr. Zeitchik had an interesting perspective to share on the potential negative consequences of the school's increased boundaries. "We understand that the school's intensive training and clear policy may on occasion have a chilling effect – that is, it may make certain people more conscious of their actions and words," said Dr. Zeitchik. He concluded by stating that all the school can do is "effectively strike a balancing act between a lively classroom and school culture by facilitating sensitive and fundamentally appropriate speech and behavior." Some students disagreed with Dr. Zeitchik's stance. For instance, Danya Jacobs '19 said that the school "shouldn't overreact" and make the school into a "graveyard of cautious teachers." Interestingly, however, Dr. Zeitchik noted that the new policy actually helps faculty because it  "protects them from being misunderstood or potentially accused of harassment," where something benign could be misconstrued and end up throwing their lives into chaos.
As part of the new procedure, teachers are no longer allowed to text students one-on-one; texting is only allowed in group chats with multiple students. Even members of the administration, including Rabbi Stochel and Ms. Krupka, used to give out numbers so that their students could ask questions more directly and efficiently the night before an exam. While this was clearly harmless and only intended for the students' benefit, Rabbi Stochel feels it is worth the slight inefficiency or inconvenience if it can help prevent students or faculty from getting hurt in the long run. Dr. Edith Honig maintains a similar view, noting that the school's increased supervision is "definitely needed" and worth enduring the occasional inconvenience.
There has been some talk that these new policies could negate the warmer and friendlier environment that the school has been trying to cultivate because the teacher-student dynamic is inherently essential to the social environment. However, Rabbi Stochel doesn't believe an environment with increased boundaries precludes the warmer, friendlier environment that Ramaz is trying to cultivate. Rabbi Yosef Albo agreed, stating, "Any new things proposed weren't things I haven't already been doing… Having a relationship more focused on the classroom than personal life is not necessary in order for me to do my job and inspire students by helping them face challenges."
Improper conduct between faculty and students is something that can never be completely erased. The borderlines between a healthy student-teacher relationship and inappropriate conduct are thin and gray, and there will always be those who disregard the rules. Nonetheless, the school has instituted these new rules in the hopes of minimizing future misconduct. Although these new stringencies are still fresh in the minds of all the members of the Ramaz community, all find themselves wondering whether these new rules will ultimately impact the teacher-student dynamic and whether this protocol will actually succeed in deterring the bad apples in years to come. Time alone will tell.
More from this Journalist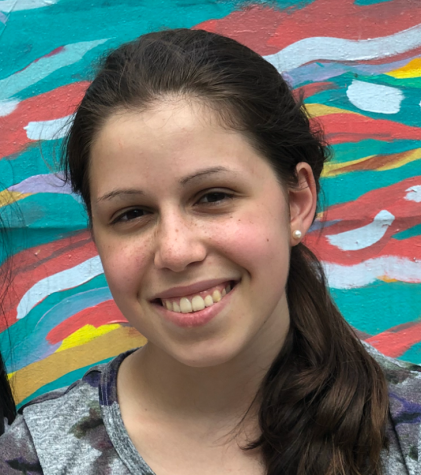 Natalie Kahn '19, Co Editor-in-Chief
Natalie Kahn joined The Rampage staff as a freshman and wrote numerous articles before becoming Co Editor-in-chief this year. Natalie is a skilled writer...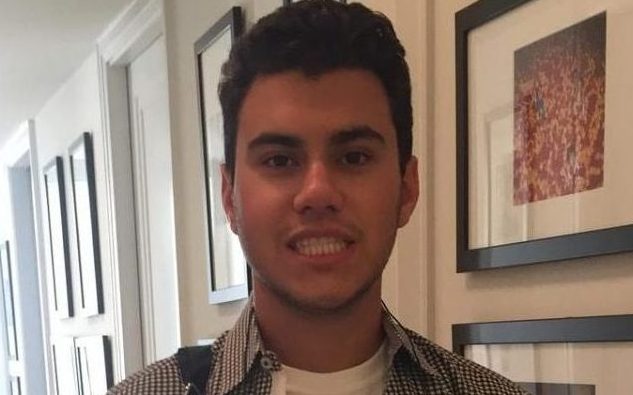 Harry Shams '19, Co Editor-in-Chief
Before he became Editor-in-Chief of The Rampage, Harry Shams was an active writer for the newspaper, known for his detailed reviews in the Arts and Entertainment...