Our Community At Work: Ronnit Vasserman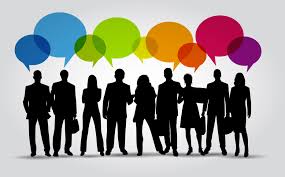 For this edition's installment of "Our Community at Work", we speak to Ramaz parent Ronnit Vasserman. Ronnit is the founder of Art Connect Group, an agency which offers art tours to contemporary art collectors all over the country. ACG's mission is to connect art buyers to artists, and to that end, it works with novices, seasoned  collectors, corporations, architects and designers to provide the finest service in art acquisitions. Their approach is highly personalized, navigating clients through the complexities of the art world while working with their individual spaces, budgets, and objectives. Ronnit and her team promise to assist clients throughout the entire cycle of acquiring a work of art: finding the piece, measuring the space, negotiating pricing, framing, delivering and installing the work.
Because her firm is not a gallery, Vasserman says it can be unbiased and truly connect a client to an artist that fits their needs financially and aesthetically. With her banking background, Vasserman is able to offer aid in financing high net-worth   artwork for her clients. In addition, ACG runs fundraising and PR events for featured artists.
Ronnit jokingly calls herself "a rebel without a Kaws." After studying at Brooklyn College and Columbia University, she found a career in investment banking at both Goldman Sachs and Merrill Lynch.  Her true passion, however, was art, so she left Wall Street to devote herself to it full time. Ronnit was able to use her business brain and her love of art to start a company— what we know today as ACG.
Art Connect Group also runs art tours at galleries around Metropolitan New York. She recently led a group of women to the East Side of Manhattan to see the Kaws exhibit.  Some of Ronnit's other tours have included "New Year with a Chelsea Art Excursion," " A Walk of Art: Visionary Shoes," and "I Love Harlem Valentines Art Excursion." In December she will give a talk at Sotheby's explaining the history of Israeli art.
ACG's hope is that some of the people on the tour will like the art and possibly purchase it, whether immediately or at a later date. Ronnit compares her former job as an investment banker to her career as an art consultant. "In both fields there needs to be a middleman who works with the seller to find a buyer, and vice versa…I feel it is important to educate my clients before they buy a piece of art, just like you might educate someone on an investment before they invest."
When asked how she selects which artists to promote and feature in her events, Ronnit responded that aside from the credentials that the artist has – what schools they've gone to, what degrees they have, etc. – it's the commitment of the artist that really counts. "I deal with a lot of younger artists, and a lot of them have gone to great schools, and they're doing really creative things, and I think it's really important to see that they're really dedicated – like they feel like this is what they were meant to do… a lot of it is the story – it can never just be a pretty picture, there's got to be something more – there's got to be a compelling story."
According to Ronnit, it's just as important for the artist to be able to promote themselves as it is for them to actually produce the art. It's incredibly hard for a budding artist to start to make money, and many of them rely on their parents and families for financial support. "I feel like they really need to be so savvy, and plugged into branding, and Instagram – they really have to have a really strong business sense." She added that a good way for these young artists to get a start on their career is through commissions – being paid to work in public spaces, stores, or even schools – as it provides a financial cushion for them while lending them much-needed publicity.
Ronnit believes art is so important and can be uplifting and therapeutic. She believes that's why so many women sign up for her walking tours. "Sometimes the focus is just to use these visuals as a way to understand the world that we're living in, and dealing with big issues, like immigration, and politics, and to escape our realities."
She's a huge fan of Ramaz, choosing it as a school for her now-sophomore son because it is the right combination of exemplary Jewish and secular studies.  When asked about the art program at Ramaz, Ronnit was very positive. "I'm a fan of the ongoing project of students creating murals throughout the school which really spruces things up. I think it's a huge asset that some of the best galleries and museums are literally in the backyard of the school. I'm glad the school schedules outings to the museums throughout the year."
Ronnit teaches that you don't have to be a "starving artist" if you think about it as a business as well as a passion. Her advice to students interested in pursuing a career in art? "Start working on your portfolios, participate in summer programs and try to intern for prominent artists based in New York. If you love it and it's the only thing you can see yourself doing, it will work out."
Ronnit is off to the Miami Art Show soon. You can view her local tours or see what she's up to on ACG's instagram: @artconnectgroup.