Ramaz Ice Hockey Team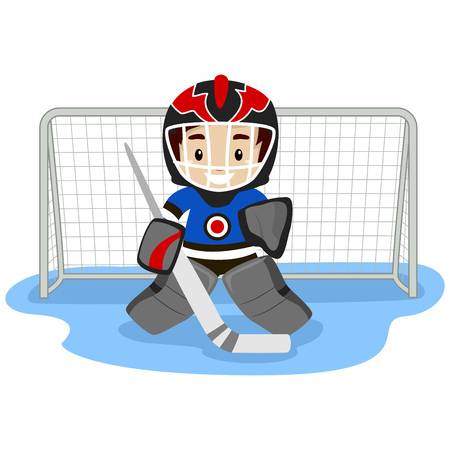 Watch out New York Rangers, here come the Rams-on-ice! The Ramaz Upper School has officially created a new ice hockey team in response to growing interest among student-ice-hockey players. Thanks to help from devoted Ramaz parent and hockey enthusiast Elliot Freilich, this year, the newly created Ramaz ice hockey team will play in the official Yeshiva Ice Hockey League.
Ice hockey players at Ramaz were ecstatic to hear of the newly created team. Matthew Gurewitsch '19, who will serve as the team's captain, said, "For those of us who have been skating for almost as long as we've been walking, the chance to play ice hockey on a Ramaz team is a dream."
For years, students and parents have petitioned the Upper School to create an official school ice hockey team. But for years, no administration was willing to do so (probably because ice hockey tends to be more "rough" than other mainstream yeshiva-league sports). And while an unofficial Ramaz ice hockey team began playing last year, this year, with approval from the current administration, the team has been given permission to print the Ramaz name and logo on its jerseys. Mr. Freilich, who spearheaded the effort to create an official Ramaz team, stated in a letter to team members and parents that he wanted to "thank the administration, notably Rabbi Stochel, Rabbi Slomnicki, Coach Dulney and Kenny Rochlin, for making this all happen."
While the new ice hockey team is scheduled to play a game almost every Sunday of the season, which began this December and lasts approximately two months, it does not hold practices often. The team is open to boys, girls, and even a handful of eighth graders from the Ramaz Middle School. The Yeshiva Ice Hockey League itself consists of six teams from six schools: Ramaz, SAR, Frisch, Monsey, JEC, and TABC. The Ramaz Rams, although a new addition to the league, have already received extensive coverage in the Jewish Link, a New Jersey based weekly newspaper that's covers the league.
So far, Ramaz has proven itself to be a formidable force in the Yeshiva Ice Hockey League. The Rams are undefeated, having won their first three games by beating Frisch, JEC, and Monsey. At the end of the season, there will also be a "round robin" tournament in which all six teams compete against one another to decide who will take home the league's Stanley Cup. Last year, the unofficial Ramaz team didn't so well in the tournament, mainly because the team didn't have as many players. But this year, with a team of almost twenty very strong players, the Ramaz Rams are the favorite to win this tournament. Who knows – with luck, the Rams may even have a better record than the New York Rangers themselves.