Community At Work: Anna Serur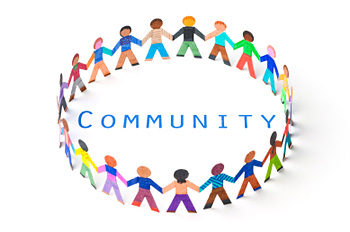 David Gerber '21
May 28, 2019
Hang on for a minute...we're trying to find some more stories you might like.
I have joined Dr. Anna Serur, mother of Leah Serur '21, on more than a few ski trips, and I can honestly say that it is impossible to keep up with her. Perhaps Dr. Serur's stamina on the slopes can be attributed to her rigorous role as Chief of Colorectal Surgery at Englewood Hospital.
As a close family friend of the Serurs, I have spent many Shabbats with Anna and her family. Even after a grueling week of non-stop surgery, Anna is more than willing to share stories from the operating table. Her phone is attached to her at all times, as she may receive emergency calls from patients or doctors at any given moment. Yet despite the constant pressure, Anna manages to find the time to relax and spend time with her family and friends.
Anna was born in Russia during an incredibly difficult period for Jews. Her parents knew they had to leave Russia in order to give their family a better life. Her family made numerous attempts to leave the country, but were unable to emigrate successfully for years. Finally, when Anna was fifteen, she and her mother travelled to America to "visit" her father who had settled in San Francisco. Unbeknownst to the Soviet government, this trip was merely a plot to permanently exit Russia and settle in the United States. While Anna was grateful to leave Russia, she remembers missing her friends from home. Luckily, however, Anna still keeps in touch with her childhood best friend.
As a young girl in Russia, Anna dreamt about becoming a doctor just like her mother. She fondly remembers stitching up people's wounds at her mother's practice. (Disclaimer: Anna is aware that "that would never 'fly' in the US"). Anna's dream eventually came true after she was accepted into a 6-year medical program at Brooklyn College. After graduating, Anna did her residency at Columbia University Medical Center, where she met her husband, Dr. David Serur. After completing her residency, Anna began working at Englewood Hospital in order to be closer to home and to her family.
Dr. Serur credits much of her success to her family. She admits that being a surgeon demands working crazy hours and, ultimately, spending less time with one's family. Thankfully, however, Anna's family members are extremely supportive of her career.  "I could not have accomplished anything close to what I have done without my family – especially my husband, David – as my support system."
Dr. Serur is a leading innovator in the development of new colorectal technology. Recently, she invited a handful of Ramaz students (including the author of this article) to view some of the robots she uses to aid her in surgery. Observing Dr. Serur in action was an experience I will never forget. Using a robot, Dr. Serur was able to flawlessly suture a piece of mock-flesh no larger than a grape. The precision and accuracy with which this piece of mock-flesh was stitched goes to show how much training and patience is involved in becoming a great surgeon.
For those Ramaz students that are interested in medical TV dramas (such as Grey's Anatomy), Anna mentioned that those shows are fairly accurate when it comes to depicting the daily lives of doctors and nurses. She stated that if you are performing back-to-back surgerys and practically "living" in the hospital, it is pretty likely that you will develop close relationships – some of which can be romantic – with the doctors and nurses around you.
Dr. Serur chose to send her kids to Ramaz for a number of reasons. Primarily, she chose to do so because Ramaz students are known to strive for academic excellence. She also appreciates the religious environment in Ramaz: Modern Orthodox, yet non-imposing and non-judgemental. Dr. Serur is very happy with the friends that her daughter has made, and with her high school experience thus far.
Dr. Serur is passionate about her profession. She could not envision herself doing anything else. Her advice to Ramaz students thinking about pursuing a career in medicine is to not enter the field for money or prestige. "You have to really care, and you have to really want to help people," she said. "The job can be really hard sometimes, but it can bring some of the most gratifying experiences you'll ever have."