Choir Trip to Boston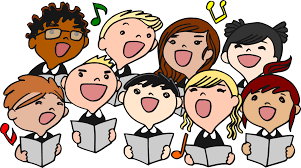 The Ramaz High School Choir has enjoyed an annual trip for the last 12 years, ever since Mr. Henkin began running the choir. In the past, the choir has ventured near and far, traveling to Maryland, Washington D.C., Philadelphia, Virginia Beach, Los Angeles, and, last year, to Israel. This April, the Ramaz choir enjoyed a fun-filled, jam-packed, three-day trip to Boston.
Mr. Henkin had originally intended for the choir to travel to Pittsburgh, with the idea that choir's engagement with the community "could be healing for the community and a Chesed for them" in light of the recent tragedy at the Tree of Life Synagogue in Squirrel Hill. But, as Mr. Henkin noted, "when we reached out [to the Pittsburgh community], we were told that our presence would not be beneficial, probably because they were inundated with help, which can sometimes be a burden."
Mr. Henkin shared that in 2011 the choir also went to Boston, and the trip was very successful. He further emphasized the thought and time that goes into selecting the right community for the trip. "We need a find a community that will not only allow us to sing," noted Mr. Henkin, "but also provide hospitality, preferably by families that have teenage children." The choir also wants to find a community that is somewhat further away, so the students have the opportunity to travel. Boston was the perfect choice, as Mr. Henkin already connected with Shaarei Tefillah, the synagogue that hosted the choir for Shabbat, eight years ago, and he knew that performing at that Shul would be successful.
According to Mr. Henkin, the choir trip serves both a social and a musical purpose. "Students have spoken of the choir as having an extended-family feel," explained Mr. Henkin. "People solidify friendships on these trips. It makes people want to stay in choir and come back next year." Many choir members, including Elizabeth Newman Corré '20, agreed that "the most important part about the choir trip is the bonding." Regarding the musical aspects, Mr. Henkin explained that "we learn an enormous amount of music on this trip and we sound much better by the end of it. There is a feel of an immediacy of performance that pushes the students to learn the music more quickly." Additionally, Mr. Henkin noted that he hopes that "the choir trips can serve as advertisement for the Ramaz student body to put choir in a positive light."
On Thursday night, the students departed Ramaz along with Mr Henkin, Ms. Maccabee, Mr. Yadid, and Thalia Sharon '13. Each of these chaperones, according to Mr. Henkin, brought something different and special to the trip. Ms. Maccabee sings in the Kol Ram Community Chorus and has a passion for choral and classical music. Mr. Yadid, who also loves music, brought a sound system to enhance the sound of the choir. Ms. Sharon is a singer in Tizmoret, the a capella group of Queens College also run by Mr. Henkin (and an alumna of both the Ramaz Upper School Choir and Ramaz Chamber Choir) so she knew virtually all of the music. "We had a few other faculty members who wanted to go, but had other obligations that inhibited them from going," explained Mr. Henkin. Mr. Henkin stressed the important role that these three individuals played in enabling the choir trip to run smoothly.
The first stop on the trip was Congregation Agudath Sholom in Stamford, Connecticut. The choir performed for the Stamford community, including many Upper School students who are part of that community. After the first performance, the students had a three hour bus ride to Boston, but unlike on most other school trips, Mr. Henkin did not allow the students to sleep, watch TV, or chat on the bus. Rather, he wanted them to sing. Given the fast-paced and dense nature of the trip, Mr. Henkin utilized almost every single opportunity to rehearse. There were many new songs to learn and to perfect, and many performances to prepare for. Luckily, students on choir love to sing (at least most of the time), so this intense rehearsal was exciting for many of them.
A notable performance on Friday was at Newbridge on the Charles, a part of the Hebrew Senior Life community in Dedham, MA. While there, the students sang for a large group of elderly people at the beginning of their Kabbalat Shabbat ceremony. This concert was very special; students sang a varied repertoire to an audience whose day was enriched by hearing the music. At this performance, the choir sang "Ale Brider," a Yiddish Folk song which the choir learned specifically for this performance. Rachel Araten '20, who had a solo in "Ale Brider," said, "Bringing in Shabbat with the elderly through singing was extremely meaningful. It was so powerful to watch the older audience sing and clap along to 'Ale Brider,' as it was in a language familiar to many of them."
The choir enjoyed a relaxing Shabbat filled with singing and meeting their peers in the Shaarei Tefillah community. After performing at Shaarei Tefillah in the morning, the students finally had a few hours to relax on Shabbat afternoon. While there were no official performances scheduled for the afternoon, the students did not stop singing. One of the host members was unable to attend Shul at Shaarei Tefillah that morning, so the choir, as suggested by choir president Cameryn Guetta '19, spontaneously performed in the family's kitchen for the members of the family. "I thought it would be proper to give the Kaplans a concert. We wanted to thank them for generously opening up their home to us all afternoon, and for some, all weekend."
Travelling to different communities exposes Ramaz students to groups of people with different views regarding the observance of Kol Isha. In some cases, such as the concert at Agudath Sholom on Thursday Night, Mr. Henkin was unaware that the Shul followed the observance of Kol Isha before the concert began, so with a few quick "double-ups" of female solos, he extemporaneously solved the problem. At Shaarei Tefillah, however, Mr. Henkin was informed about Kol Isha in advance, so he was able to plan accordingly. Mr. Henkin noted, however, "I am not going to spend a lot of time preparing for Kol Isha. We have enough music that doesn't fall under that category and we have people that are available to immediately sing the solos." According to Elizabeth Newman-Corré '20, "Kol Isha can sometimes limit which songs we sing, which might make our repertoire seem repetitive or boring. In my opinion, we should only be singing at places that allow for Kol Isha, as Ramaz does not identify with observing Kol Isha."
After Shabbat, the students performed at the Harvard Hillel for many choir members' family and friends as well as a group of Ramaz alumni. The performance felt like a Ramaz reunion. Rachel Araten '20 shared, "The concert at Harvard was relaxed and fun. A few Ramaz alumni, including my two sisters, got up and sang 'Amen' with us at the end. It was a really nice way to bring together the Ramaz community from all around." After the concert at the Hillel, the students went to local ice cream parlor JP Licks, and at midnight, sang their hearts out outside the Boston Red Line, performing for the passersby with whatever voices they had left.
All in all, the choir trip was an great experience for everyone involved, as it provided an amazing outlet for enjoying music. Mr. Henkin explained that his favorite part about the trip was "seeing the excitement of students when we were doing something musical." As one might expect, students on choir love to sing, so throughout the trip, students would walk up to one another and start singing. "When we broke into song at random moments during the trip (like "What Makes You Beautiful" over Shabbat lunch), it made me feel so happy that I am part of the choir family," said Rachel Araten '20. The choir trip further illustrated that participating in extracurricular activities at Ramaz, notably choir, provides innumerable opportunities for enrichment outside of school.
More from this Journalist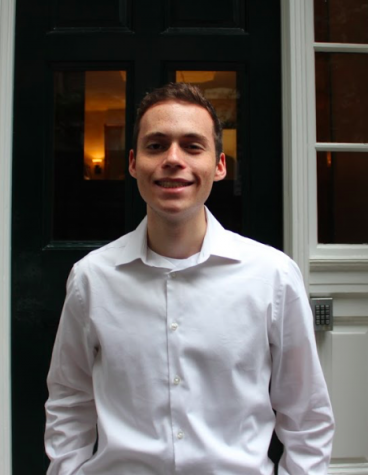 Zach Buller '20, Co-Editor-in-Chief
Zach Buller has been an active member of The Rampage staff since the first week of his freshman year, and now serves as Co-Editor-in-Chief. In his four...