AIPAC Policy Conference 2019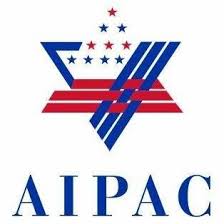 The annual conference of American Israel Public Affairs Committee (AIPAC) took place on March 24 to March 26 in Washington DC. 18,000 pro-Israel Americans attended, and 6,000 of the them were new attendees. AIPAC 2019 came at a time when the support of Israel by the different political parties, and the relationship between Israel and America overall, was a hot topic.   The tension created by the comments of Congresswoman Ilhan Omar, and her support from some members of Congress, made AIPAC a very timely meeting. Further tension surrounding American support of Israel arose from the keen interest, both in the US and Israeli media, in the, then upcoming, elections in Israel.  Lastly, the strong support of Israel by President Trump juxtaposed to the unknown support of Israel by many of the Democratic Candidates, hoping to run in the next presidential election, set the stage for an interesting meeting.
Several future presidential candidates skipped the meeting, including Senators Cory Booker, Kirsten Gillibrand, Kamala Harris, and Amy Klobuchar.  Although many people were upset and interpreted these candidates' absence as their lack of support for Israel, others would argue that because it was not an election year, they were never really invited in the first place.  Many prominent Democratic Party leaders who spoke this year included House Speaker Nancy Pelosi, Senate Minority Leader Chuck Schumer, House Majority Leader Steny Hoyer, House Appropriations Committee Chair Nita Lowy, Foreign Affairs Committee Chair Eliot Engel and Senate Foreign Relations Committee ranking member Robert Mendez.  Not surprisingly, many prominent Republican Speakers were highlighted at AIPAC including Vice President Mike Pence, Senator Ted Cruz, Ranking Member Committee on Appropriations Kay Granger, and Senate Majority Leader Mitch McConnell, among others.
        Many speakers spoke strongly about the bond between Israel and America and the uncompromised loyalty that one could have to both. AIPAC President Mort Fridman stated that as the son of Holocaust survivors he will not be intimidated or silenced by anyone.  Joan Ryan, a member of the British Parliament, explained why she quit the Labour Party, saying, "I would never have believed just three years ago, that the party which backed a Jewish homeland, even before the Balfour Declaration, would have sunk so low, so fast." She concluded by saying, "We must condemn antisemitism and anti-Zionism unequivocally wherever we find it, whenever we find it." House Majority Leader Steny Hoyer spoke about Congressional opposition to the BDS movement.  Israel's Ambassador to the United States, Ron Dermer, spoke about the many contributions in technology and medicine that Israel has made, He explained that those who support BDS should fear not having access to these many, wonderful, Israeli developments.
        Tension was added to the second day of AIPAC as news spread of a Hamas rocket attack that included rockets landing near Tel Aviv, injuring seven people including two children.  Vice President Mike Pence spoke and mentioned President Trump's recognition of the Golan Heights as part of Israel. Secretary of State Pompeo questioned why, of the 192 countries in the United Nations, is only Israel's right to exist is questioned. The highlight of the day to many was the speech of former UN Ambassador Nikki Haley.  Her clear bond was most evident as people yelled out, "We love you, Nikki." She responded graciously with, "I love you too."
        There were many interesting break-out sessions that I attended. One of the most memorable included a speech from Stav Shaffir.  Ms. Shaffir was elected as the youngest female member of the Knesset in Israeli history. She is a high-ranking member of the opposition Labor Party and has been a supporter of social justice. Hearing such a bright, Zionistic, confident Jewish, Israeli woman speak was inspirational.
        This was the Second time that I have personally attended AIPAC. As I gain a sharper understanding of the position Israel is in, I gain a better appreciation for the need to publicly support Israel.  Being part of the Ramaz/KJ contingency, the largest school/Synagogue group containing close to 200 members, led by Kehilath Jeshurun Rabbi Steinmetz gave me much pride. The great turnout for this year's AIPAC was so important and I returned more inspired than ever to actively support Israel in this world where threats to our support of the Jewish State continue, even within America.