It Is Your Turn to Carry the Load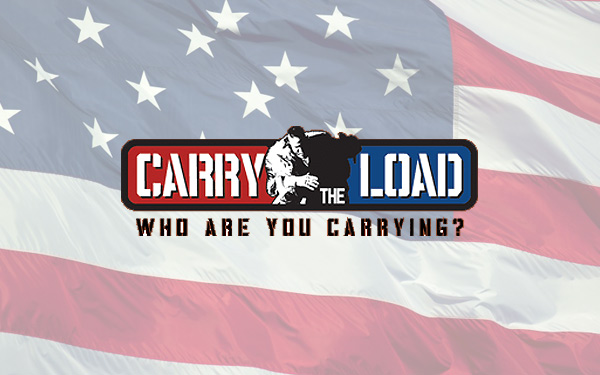 On Tuesday, April 30, Ms Benel led a chesed mission to go meet soldiers, veterans and family members who are carrying the load of their loved one, either from their immediate family or their military family. That morning Ms. Benel took the students via the subway to Chase Bank where they met with those involved in Carry the Load.
Carry the Load is a non-profit organization focusing on "providing active, meaningful ways to honor and celebrate the sacrifices made by our nation's heroes — military, veterans, first responders and their families."  It was created as a way to restore the true meaning of Memorial Day, but has increasingly grown throughout the years. The march is a relay, in which the those marching change every five miles. There are walks that take place on both the East and West Coasts.
The group of walkers the Ramaz students encountered had been marching all the way from West Point, New York to the 9-11 Memorial (around 54 miles) and beyond as a way to honor and raise funds for their fallen brethren. Prior to encountering those walking in  the march, the students were advised to watch a short clip. Little did they know that they would encounter those people featured in the clip. The students had the privilege to meet veteran Glen. Glen was carrying Stewart (Stu) Wolfer's name badge along with several other names of people from his military family on his backpack to remember those that fell while fighting to keep our country safe. Stewart Wolfer was killed in 2008 in a mortar attack in Iraq. Ramaz students were also given the opportunity to meet Stewart's sister, Beverly Wolfer-Nerenberg. She described the moment she received the picture of Glen carrying Major Stewart Wolfer's name on his backpack and how much it meant to her. She had never met Glen before, and through this picture, she has forged an everlasting relationship with him that all stemmed out of their joint love for Major Wolfer and wanting to keep his legacy alive. Stu's sister expressed great gratitude for Glen as well as the mission of Carry The Load, knowing that her brother's legacy was being carried on. Glen stated he is involved in this organization because " I do not want these people to be forgotten, it's not right."
The group also met former black hawk helicopter pilot, Hallie Huggins. Hallie described that she came from a town in Alaska where majority of the people there went on to serve in the military and how both her parents had served in the military. She elaborated on what it was like to be one of the few females in her class. She continued to say that the majority of her class did not have lower expectations of her being a woman, and for those who did she proved them wrong. Hallie graduated from the United States Military Academy in West Point Military, where she graduated in the top third of her class. She served in Afghanistan, during which time she supported the Australian Special Forces ground unit and ultimately received the Air Medal.
The students who attended the trip found it to be very meaningful. "Throughout the year, there are days to commemorate as well as honor those who have served our country. Having the experience to meet these veterans instilled more of an understanding as to the mission and purpose of these days where we commemorate those who have served our country," said Maya Chaovat '21.
Rachel Freilich '22 added, "Seeing the way people carry on the legacy of other soldiers on their backs connected me to my grandpa who served in the Navy and my mission to carry on his legacy today."
Ramaz looks forward to attending this meaningful mission again next year, but with a bigger delegation in order to continue Carrying the Load of those who lost their lives fighting for our freedom so we can live the lives we live today.
Leave a Comment
More from this Journalist