Our Community at Work: Dr. Samuel Moche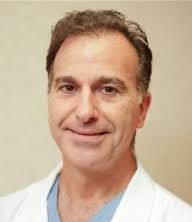 David Gerber '21
November 10, 2019
Japanese and Hebrew murmurs fill the waiting room of a dental clinic on Fifth Avenue. is spoken in the waiting room. Patients are waiting anxiously for their appointments, hoping to get back to their busy work lives as soon as possible. Some even have to catch an international flight immediately after their appointments. By the receptionist's desk, the phone is ringing off the hook with patients scheduling new appointments. A Jewish dentist emerges from one of the exam rooms, conversing with a patient in Japanese. That dentist is Doctor Samuel Moche, an Iraqi Jew raised in Japan and proud Ramaz parent.
Dr. Moche's parents moved with a few other Jewish families from Baghdad, Iraq to Kobe, Japan to pursue their import and export business. Despite attending Catholic and Missionary schools, Dr. Moche and his family kept their Jewish identities and remained observant in a place with a very small, yet quite observant Jewish community. Dr. Moche looks back on his experience growing up in Japan as both enjoyable and beneficial — he was able to learn the language, grow in discipline, and thrive in the Japanese culture. 
Eventually the Moche family moved from Japan to Brooklyn. Dr. Moche attended Yeshiva University and set his sights on a medical career. When asked why he chose dentistry over medicine, Dr. Moche explained that because working with teeth is very manual, "you have to be very good with your hands, which I was. I always saw it as like sculpting, like an art," he noted. Many doctors can accredit their professions to saving and improving lives, dentistry, but according to Dr. Moche, he goes beyond that. One of Dr. Moche's favorite parts of his job is being able to see the result of his work, like an architect seeing his building finally built, and prides himself on boosting confidence through his work.
Dentistry, as opposed to other types of medicine, has not changed dramatically over the past few decades. Whereas new drugs and procedures are constantly being invented, the technique in dentistry has stayed pretty much the same. When asked for his least favorite part of the job, Dr. Moche explained, imagine having to stick your face near a person's mouth with all different kinds of food stuck in their teeth — and oftentimes bad breath. It may make you think twice about pursuing a dental career. Despite this, Dr. Moche's personality is very well suited for his profession. He is very positive and loves to joke around, so as a true dentist would hope for, he manages to put a smile on everyone's face.