Sophomores Need More Attention from College Guidance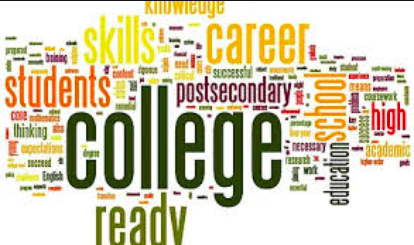 Getting into college is more challenging than ever, so it should come as no surprise that many students rely on more than just grades and scores to earn spots in top schools. College guidance is a vital part of the process and yet it is completely unaddressed during sophomore year at Ramaz. Freshman year is meant for students to get to know Ramaz culture, their fellow peers, and teachers. It's not a year where students are expected to worry about college. 
But towards the end of my freshman year, someone from the college office spoke to my biology class about taking the Biology SAT Subject Test. She encouraged us to take the test, as some colleges require SAT Subject Tests to be submitted with applications. I was glad the college advisors were starting to prepare us for making college-related decisions, but I decided not to take the biology SAT Subject Test because it was very close to finals. 
When I began sophmore year, I expected someone from the newly-renovated college office to speak to the grade about college-related details such as extracurriculars, taking SAT Subject Tests, PSATs, and other important topics. After all, that's why Ramaz has so many different schedules, right? It wouldn't be that difficult to squeeze in 40 minutes of information to the grade. I don't know when I'm supposed to be thinking about college and how I can improve my chances other than do well at school; am I expected to start thinking about what colleges I want to attend? How many extracurriculars should I commit to? Do my extracurriculars affect what college I'll attend? I imagine that I can go to the college office and ask my questions but, wouldn't setting aside less than an hour of time for a full grade meeting benefit every student?
On October 30th, the 11th grade took the PSATs. In other Yeshiva League schools, 10th and 11th grades took the PSATs: 10th grade uses it as a practice exam to prepare themselves for the SATs taken in 11th grade. It's beneficial for sophomores to take the PSAT because it identifies a student's strengths and weaknesses while they still have time to improve, and it's a great practice for the PSAT to be taken again in junior year. The PSAT qualifies juniors for the National Merit Scholarship, and sophomores must get a chance to practice for it. 
I understand that Ramaz pays for every student to take the PSATs and the decision may be budget-related; nothing comes without a price. If the school does not want to cover the costs, sophomores should be given a choice to pay the $17 dollar fee and take the practice exam. 
I do get the sense that the college advisors do an excellent job with the juniors and seniors, but making a point to be open to sophomores with college-related decisions would be appreciated. I'm fairly certain that if I went to the college office I would be welcomed by the college guidance counselors but a brief full grade session would be extremely helpful.
Some think that it's too early to start college guidance—after all, the class of '22 isn't graduating for three years. However, many Ramaz students are focused on getting into a good college starting freshman year. There can be a happy medium between these two ideas—on the one hand being overly ambitious and the other more laid back—but how are we to find that happy medium if we are not able to communicate with the college guidance counselors? They only want to help us succeed, but they cannot help us if we do not communicate with them. 
I have many questions about the college process that I'm not afraid to ask. However, many students don't know how to start planning for their future, and help from the college advisors could easily solve this issue before opportunities become limited.