Are Ramaz Students Driven to Drive?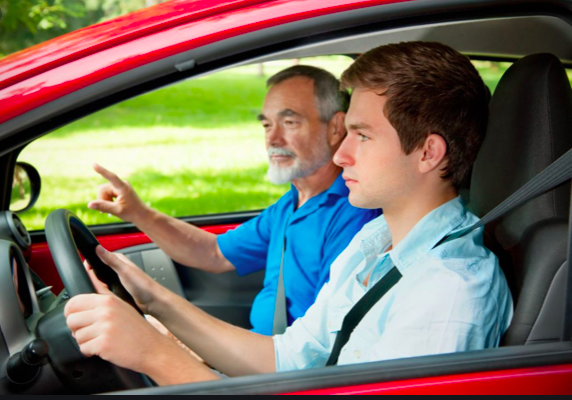 Henry Ford passed his driver's test for the first time at the age of 56. It was 1919, the first year Michigan required driving licenses. While not as old as Ford, New York City kids are also at the older end of the spectrum in the timing of being able to drive. Outside of New York, in states like South Dakota, minors can receive a driver's permit at the young age of 14 and can get a license at 16. In New York City, however, teens must wait until 18 to take a driving test. The only way to expedite this is to take a driver's ed class which gives teens the opportunity to get a license at 17-½ years old. But is the wait until 18 actually disheartening for today's teenagers? Now that subway stations have cellular service and Ubers can be summoned at the touch of a button, does the drive for teenagers to get a license on the morning of their eighteenth birthday still exist?  
Because of the importance of driver's ed, Ramaz has partnered with the Autonautics International Driving School for the past thirty years in order to ensure that students have a convenient way to learn this life skill amid their busy schedules. 
In order to receive a driver's ed certificate at Ramaz, students must take one semester of classes. These classes consist of two parts. Twenty-four classroom sessions are offered on Monday nights where students are lectured on how to drive and given alcohol and drug education. 
Each student also must take driving classes in which he or she sits in a car with a driving instructor and generally, two other Ramaz students. This is offered on another day of the week, at the student's convenience. In New York City, teenagers with a permit can only drive if the passenger seat is equipped with an emergency brake. This means, for most students, the only place to practice driving is in an instructor's car. To take the official driving test, teenagers are required to have driven for 50 hours of practice. Driver's ed only includes six hours of driving so students must drive with a family member or parent outside of New York City to make up the difference. A permit-holder can only receive a junior license at seventeen if they have first taken driver's ed.
The cost of driver's education at Ramaz is $675. According to Ms. Chechik, who acts as a liaison between students and the Autonautics International Driving School, the school is expensive, but they are responsive and easy to work with.
As with any Ramaz activity, students' reactions to driver's ed differ. Michal Seinfeld '21, who is taking the course this semester, said, "Learning how to drive both in a classroom and in a car is helpful because driving in New York is really fast-paced and stressful. In the classroom, I can think about the actions I take on the road in more detail." Simeon Dicker '21, who took driver's ed and now has a junior license, said, "I knew how to drive from before, but the course is mandatory in order to get a license early. And the course definitely improved my driving."
Ms. Chechik reported that she has received both positive and negative feedback. "Most of the negative feedback I have received is about the personnel. Occasionally, there will be a bad instructor, and when we find out, we quickly take care of the situation," she said. On the other hand, "parents will call me and ask for our driver's ed school to get their child more lessons after a year in Israel so they can take the driving test," Ms. Chechik said. She explained that she considers this positive feedback.
Only 20 students per semester take driver's ed at Ramaz. In a Rampage poll answered by 51 Ramaz students, it was reported that only 37.3% of Ramaz juniors and seniors know how to drive. Of the driving students, only 18.2% took driver's ed at Ramaz. The question remains: why is driver's ed so poorly attended? 
First, for students who live outside of New York State, the hours spent in a car during driver's ed do not count for the total 50 hours. Some students resolve this issue by taking driver's ed at a school closer to their home. 
Second, students find it too difficult to juggle the infamous Ramaz workload and extracurriculars with driver's ed. One junior said, "There is no time in my schedule for driver's ed. With sports, tutors, and clubs, I don't have any days open." A senior resorted to spending his summers in a car, "I learned to drive during the summers after my sophomore and junior years. I simply didn't have time to take driver's ed at Ramaz during the school year." 
Finally, the most logical answer is that teens who live in or attend school in the city have much less of a desire to learn how to drive. Looking at other Jewish day schools in the Tristate Area, one can see a larger percentage of students taking driver's ed. Ms. Chechik said regarding SAR in Riverdale that the school "offers driver's ed for a cheaper price than Ramaz." At SAR, the driver's ed is in-house; the school hires licensed teachers and rents cars for students. SAR junior Shira Huebner said, "students like driver's ed. By senior year, most of the grade knows how to drive, and about 70% of them drive to school."
Tikva Epstein, a junior at Frisch, reported that her school does not provide students with driver's ed, nor do they suggest a driving instructor. Despite the added inconvenience, because it is in New Jersey, "most seniors know how to drive and drive themselves to school everyday," Epstein said. 
According to Raylie Bodner, a junior at HAFTR (in the Five Towns), "more than half my grade drives, and many students take driver's ed through the school." She said that most seniors drive to school and park in the senior parking lot.
Ramaz prides itself on being in "the heart of New York City." While this may be a positive factor for a student's development, it begs the question: Is Ramaz's central location taking a toll on the students' independence?