Sanders Foundation Brings Ramaz Students to the New York Philharmonic
On Friday, December 6th, a group of eight freshmen and seniors were treated to another event sponsored by the Martin and Susan Sanders Family Foundation for Classical Music Enrichment at Ramaz: a trip to see the New York Philharmonic in action at Lincoln Center's David Geffen Hall. Accompanied by Mr. Lev-Ari, Mr. Henkin, and Mr. Elisha, the students attended "Bronfman and Beethoven," a performance conducted by Jaap van Zweden that featured solo pianist Yefim Bronfman playing Beethoven's Piano Concerto No. 4 in G major. The concert presented a fascinating dichotomy between the early-nineteenth-century works of Beethoven (1770-1827) and the postmodern style of Steve Reich (b. 1936): after playing Beethoven, the philharmonic performed Music for Ensemble and Orchestra, Reich's piece composed in 2018 that premiered in New York at this event. At the concert's conclusion, the students watched as composer Steve Reich himself stood onstage and held hands with van Zweden, taking a bow as the room filled with fervent applause. 
The eight students, all members of either the Ramaz Band, Chamber Ensemble, Upper School Choir, Chamber Choir, Dance Team, AP Music Theory class—or some combination thereof—were excited for the opportunity to extend their music education beyond Ramaz classrooms. In Elizabeth Newman-Corré '20's words, "Part of why I loved this trip and the Sanders program in general is because I get to take what I'm performing in choir or learning in Music Theory [class] and see how professionals are applying it. Before the concert began, I was talking with my classmates about different transposing and non-transposing instruments that I saw onstage, making connections to what I was learning in music class, and I was reminded just how special these programs are for students at Ramaz who really care about classical music."
More from this Journalist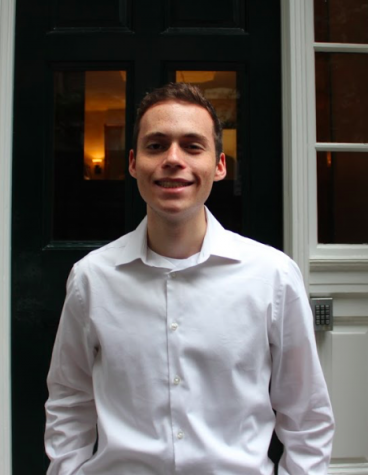 Zach Buller '20, Co-Editor-in-Chief
Zach Buller has been an active member of The Rampage staff since the first week of his freshman year, and now serves as Co-Editor-in-Chief. In his four...