What do Ramaz Students Think About Trump's Executive Order?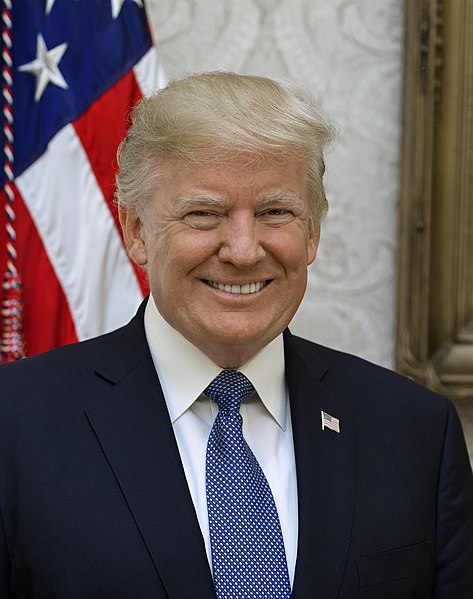 On Wednesday, December 11, 2019, President Trump signed an "Executive Order on Combating anti-Semitism." The executive order clarified that Title VI of the Civil Rights Act of 1964—which prohibits discrimination on the basis of race, color, and national origin—protects Jews. For example, this will allow the federal government to prosecute discrimination against Jews at taxpayer-funder universities. The Anti Defamation League reported 201 anti-Semitic incidents on college campuses during 2018. In the past three months alone, anti-Semitic incidents—including vandalism in residential housing and campus libraries—were reported at Syracuse University, Marshall University, Emerson College, University of Montana, Indiana University, Worcester State University, Wheaton College, Iowa State University, University of Georgia, Bellevue College, and the University of Central Florida. With college on the minds of many Ramaz students, it is important for our student body to understand the existence and significance of this executive order. 
In order to gauge students' knowledge about Executive Order's content, The Rampage conducted several informal polls from students. 
The Rampage polled a random sample of 15 Ramaz students, and only 4 knew of Trump's Executive Order. The Rampage then interviewed those students—each from a different grade—and they reported the following: 
Rebecca Silber: What is your opinion on the executive order? Do you think the executive order is positive or negative concerning the safety of Jews in general? 
Freshman: I think that the executive order is good for the Jews, because the amount of anti-Semitic attacks will hopefully decrease in the near future. However, there's also a possibility that this attention placed on the Jews can influence other people to attack us now that we are legally considered somewhat different. 
Sophomore: I believe that the executive order can be seen in a positive light, but also may have led to the more recent attacks on the Jews across America.
Junior: I am hopeful for the executive order. There is no place for anti-Semitism (or any hate for that matter) and a good step towards getting rid of it is making changes within the government.
Senior: I find the executive order to be beneficial for the Jews. This is because everybody already considers us a minority, which is why we are so often attacked. We might as well become an official minority because with that comes a certain degree of protection.
RS: As a high school student, do you feel more or less comfortable heading to college with the new executive order in place?
Freshman: As a Jew heading to college in a few years, I honestly feel less comfortable with the executive order in place since it might cause others to think that the Jewish people are getting some type of "special treatment." However, I feel very comfortable and appreciative of the fact that President Trump is recognizing and acting on behalf of the Jews who are being affected by this increase of anti-Semitic crimes. 
Sophomore: I feel much more comfortable heading to college with the new executive order in place. With a much more diverse and widespread community, college brings out each person's individuality. Having a different identity than everyone else can bring in various people who may support or despise you. However, with the new executive order in place, any Jew on campus will have a support system no matter where they are. 
Junior: As a junior, it is comforting to know that there is the executive order in place as a form of legal protection. I hope to see a real change in what has been happening on college campuses. 
Senior: I definitely feel much more comfortable heading to college, because we Jews now have legal protection, which will hopefully act as a deterrent for additional anti-Semitic attacks. 
Trump's executive order is similar to legislation under previous administrations that has had wide bipartisan support. And while the ADL and the American Jewish Congress strongly support this order, other Jewish leaders argue that it will suppress free speech for critics of Israel. In addition, classifying Jews as a "nation" alarms many left-leaning Jews who feel that a minority status will de-Americanize them. Whether this executive order will succeed in combating anti-Semitism is unknown. However, there is no denying that anti-Semitism is an unfortunate reality that Jews must face.