Everything You Need to Know About the Early Decision Process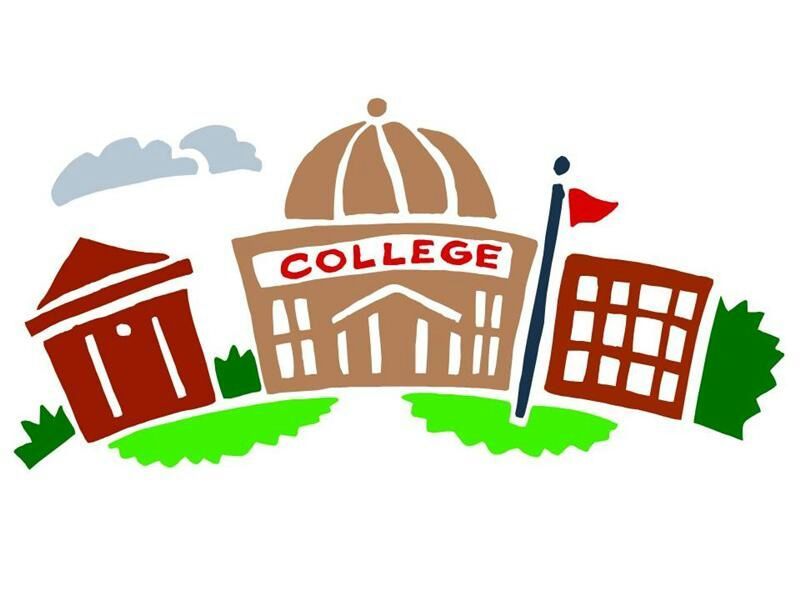 Every December, thousands of  nervous high school seniors anxiously await the verdict from their early-decision (ED), early-action (EA), and restrictive early action (REA) college applications. While these decisions are released around the same time, months prior to the regular decision releases in April, there are distinct differences between early decision, early action, and restrictive early action. 
Early decision refers to the process of applying to a college by a November 1st deadline. This school tends to be a student's "dream school,"— the college they would like to attend above all else. Yet, even if a student is applying early decision, he or she is permitted to apply early action to other schools. 
One who is accepted early decision is required to attend and cannot break this commitment. The student, college advisor, and parents sign a contract with the college as part of the application, officially stating that upon receiving acceptance to the school, the student will attend this college and withdraw any pending applications. This is a binding agreement, and there are severe consequences for breaking it. "It looks very bad for you and the school to not accept your early-decision acceptance, and it is overall a bad idea," said Dr. Honig, Associate Director of College Guidance. If you are accepted through early decision, your college advisor will not send your high school transcript to any other school, making it impossible to apply to a different school in the regular decision round. Because the rules are so stringent, Dr. Honig advised that "the student [applying early decision] should really know what he or she wants, and should have seen the school, researched it thoroughly and talked to people about it."
While the early decision system may seem very rigid, it is becoming increasingly popular among students. Firstly, there is a higher acceptance rate and a smaller pool of applicants during the early decision round. In the case of state schools, it is much more difficult for an out-of-state student to be admitted regular decision, as "these schools need to fill a large chunk of their class with in-state kids" explained Ms. Messinger, Dean of College Guidance. Applying early demonstrates a greater interest in the school, which generally translates into a greater chance of acceptance. Colleges know this student desires to attend their school above all others, and "they don't have to spend extra resources on courting you after they accept you," said Ms. Davis, Associate Director of College Guidance. Colleges also take their yield into account. This refers to the number of students who ultimately enroll after being admitted. It is optimal for the number of enrolled students to be as high as possible, and the binding aspect of early decision helps to produce a greater yield. The effects can be mutually beneficial for both the student and college: "typically schools are filling half of their class in early-decision, so the odds are really in your favor," said Ms. Davis. Moreover, applying early allows for the possibility of being finished with the college process before winter break, and feeling relieved in the closure of the uncertain process. "Students don't have to continue writing college applications, and waiting and worrying through April," said Ms. Davis. 
For others, applying early is not always the best course of action, sticking to one school obviates the possibility to select between multiple financial aid packages. Moreover, because the applications are due earlier, students may feel that they will not be viewed in their best possible academic light at that time, usually because of unsatisfactory scores on standardized tests or the desire to present grades from the first semester of senior year.  
Not all schools offer early decision, however, instead offering early action (EA). This application option allows students to apply to other schools in addition to a completely non-binding agreement. The only difference between applying through early action and through regular decision is that a student will apply and hear back in the fall/early winter for early action. When students hear back from these schools, they can either be accepted, denied or deferred. A deferral means that a student has not been accepted in the early round, but will be considered again in the regular decision pool.
A small group of schools, including Harvard, Princeton, Yale, and Stanford, offer restrictive early action, a third permutation of early admission methods. REA differs from ED in that a student is prohibited from applying to any other private schools early (unlike ED), but once a student is accepted, the student is not obligated to attend and may apply to other schools through regular decision. The college advisors explained that these schools tend to produce a high yield, so they do not have to worry about convincing admitted students to ultimately accept an offer of admission. In addition, restricted early action inhibits the applicant from applying to schools that offer early decision, yet permits the student to apply to state institutions. For example, a student can apply REA to Stanford, while simeotaneously applying to the University of Michigan (a state school).
While restricted early action is not binding, Ramaz previously had a policy that required all REA admitted students to attend the school anyway, essentially treating REA as absolutely binding. This was emplaced in order to maintain good relationships with colleges. "We are thinking about future students, and making sure we have good relationships with those colleges, so that future students benefit as well," said Ms. Davis. "If the REA school you applied to wasn't your first choice, then why did you apply?" said Ms. Messinger. 
Ramaz recently changed this policy and no longer requires students to attend REA schools upon acceptance. Perhaps this policy was deemed unnecessary, as the assumption from students admitted to Harvard, Princeton, Yale, and Stanford is that they will indeed attend these schools. "It is not unethical or bad to apply to other schools for regular decision if you are not ready to commit to the REA school you were accepted to," said Ms. Messinger. For cases such as these, Ramaz's change in policies is to the benefit of the student, as they do not feel the pressure of a binding acceptance. 
As the application deadlines quickly approach, it can be difficult to narrow down a student's list of colleges and make the final decisions about which schools he or she should apply to. Ms. Messinger suggests "visiting [different] types of schools, such as state schools, and small liberal arts schools. Students should also know if they prefer an urban or rural campus." Visiting schools for the weekend or a Shabbaton is also a fantastic way to gauge the Jewish student life. "A student can see how many kids attend Shabbat services, whether he or she feels at home there, and likes the people and the environment" said Ms. Messinger. 
The college admissions process is often a very stressful process for both students and parents, but it is important to realize there isn't only one school that is right for a student. Dr. Honig explained that "the process does not have to be painful, it is all about how you approach it." College is not about bragging rights to your or your parents' friends, it is all about the right fit for you as an individual. Once you admit this to yourself, the process can actually be a fun adventure.