Ramaz Students Featured in Jewish Cookbook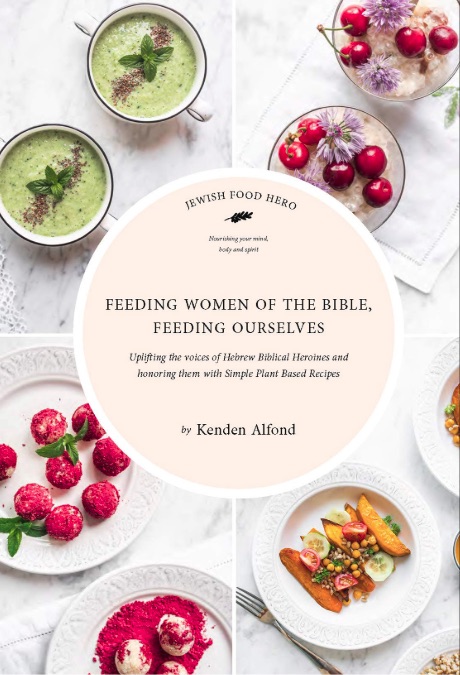 The Feeding Women of the Bible cookbook is not a traditional cookbook; its healthy, plant-based recipes accompany the stories of 20 female biblical characters. The cookbook teaches about each character and her significance to Judaism and allows people from today's age to connect to the narratives of these women by cooking similar cuisine. It crosses generations, all the while inspiring a healthy diet. In addition to providing healthy plant-based recipes, it also sparks reflection on the reader's own life. Each Jewish woman cooking for her family can find herself in one of Judaism's matriarchs through the age-old practice of women feeding their families.
Compiled by psychotherapist Kenden Alfond, 40 Jewish women helped to create this cookbook. The recipes were contributed by women whose ages range from elementary school students to great-grandmothers. Two Ramaz students, Josephine Schizer '20 and Jacqueline Landy '23, contributed to the cookbook. Schizer wrote the description of the Jewish matriarch Rivka and said, "It was cool to be a part of a project with so many different Jewish women and to see the finished product in print." The cookbook also led Schizer to learn "more about Rivka and think more about her story than I had before which was really interesting for me." Landy contributed the recipes for Rikva's section and said of her experience, "It felt good to be a part of a Jewish cookbook that's recipes are all written by females."
The book, released on March 10th, has been a success. It received a review from Publishers Weekly saying, "Alfond achieves her goal of creating a "multicultural/multiethnic Jewish community vegan cookbook, and provides great food for thought as well." Check it out; it is available on Amazon!