Purim Festivities!
Ramaz greeted the month of Adar with many celebrations and lots of fun for everyone. The festivities began on February 26 with an awesome Chagigah for grades 9-12 featuring a dance party with music by DJZJ. The GO provided everyone with glow sticks, light up rings, and foam sticks. Next up was Tashen Tuesday which took place on Tuesday (of course), March 3. The GO distributed fresh Hamantaschen to the student body. "A hamentashen never tasted that good," said Kira Jacobs '21.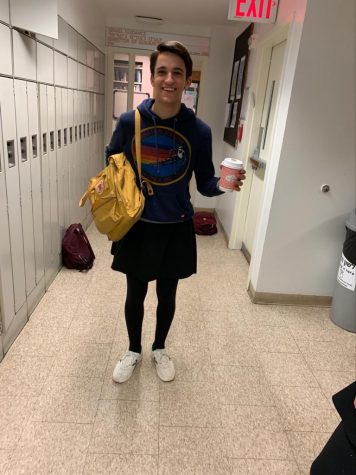 While the Chagigah and Tashen Tuesday were definitely a big hit, the highlight of Ramaz's Purim celebrations this year was the Purim carnival. On March 11, students came to school in costume. A lot of effort went into the costumes, and many were very elaborate. Students worked hard to win the costume contest, scheduled to take place at the Purim spiel. Each grade received a 40 minute time period to enjoy the carnival. At the carnival there was a raffle with prizes donated by teachers. Money from the tickets went to charity. Some popular prizes were dinner with Dr Jucovy, going to a Mets game with Dr. Milowitz, getting froyo with Ms. Rahimzada, and a gym class outside with Ms. Cohen. Additionally, Mr. Deutch offered to bake someone a pie, and Rabbi Stavsky offered a chavruta session. The gym was filled with music and bouncy rides. The auditorium featured the famous bull popular video games, and of course, lots of snacks.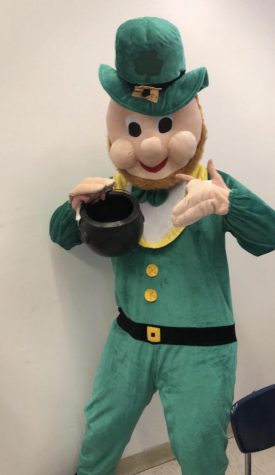 The day was scheduled to end with a Purim spiel, planned by the GO At the assembly; the GO was supposed to present their video, have the students participate in a Kahoot, facilitate the costume contest, and announce the raffle winners However, much to students' dismay, the administration canceled the assembly at the last minute in order to speak to each grade individually about the (then-uncertain) possibility of online school given the coronavirus pandemic. Many students were upset that the big event of the day was canceled and felt that the spiel could still have taken place, even with the addition of a five-minute announcement at the start about online schooling. In the end, the GO conducted the costume contest and raffles virtually and released their video on Instagram and YouTube. Aaron Zanger, dressed as "Basic Ramaz Girl," won the costume contest, and the Marks, dressed as Mystery Incorporated, came in second.
All in all, the month of Adar and the Purim celebration at Ramaz was still a success and a highlight of the year for many students. Hopefully, next year it will be even better!