HS Students Unite to Save Communities from Coronavirus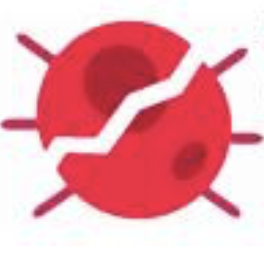 The current Covid-19 pandemic negatively impacted every person across the globe. From countless deaths and the loss of jobs to social barriers and education obstacles, the virus brought about chaos and madness to all. As time passed, the collective knowledge of the virus expanded, and the Center for Disease Control and Prevention (CDC) suggested safety precautions. Mask and personal protective equipment (PPE) shortages ravaged the U.S., and failure to follow safety precautions caused exponential growth in net cases.
Break the Outbreak (BTOB), a student-led, national, 501c(3) non-profit organization, with over 50 chapters across the United States, aims to "limit the spread of COVID-19 by equipping grocery stores, restaurants, senior citizen homes, and food banks with PPE." This equipment is given to businesses and senior citizens free of charge. The finance committee and individual chapter financial officers aim to raise funds through support of government officials, partnerships with other non-profits, and donations through the GoFundMe page. Care packages are delivered to isolated seniors, homeless and low-income people, as the pandemic heavily impacts them. 
The PPE, including masks and face shields, are hand-made by BTOB members, following strict CDC guidelines. Additionally, BTOB focuses on medical education and research projects. The Medical Informatics Committee writes biweekly articles in order to raise awareness about vaccinations, public health, and biology with relevance to the current pandemic. There are ongoing community outreach projects created to educate the general public about guidelines and safety precautions. 
Growing up in a Jewish community, unity and congregation were some of the most important Jewish values instilled in me, with a strong emphasis both at home and in school. As I watched coronavirus cases spike across the Jewish community, I instantly remembered the parts of my childhood spent in synagogues celebrating smachot while holding hands and dancing in a hora to Hava Nagila. My heart broke as I watched my Jewish community in Brooklyn being devastated by the pandemic. 
Immediately after hearing about BTOB, I knew I had to start a chapter in my favorite place in the world: Brooklyn, New York. As the Director of the Brooklyn Chapter, my role is to find teens near me who wanted to volunteer in helping create and distribute PPE. Our team, composed of twelve enthusiastic Jewish teens, collectively rose to the occasion and let our values of Chassidut lead the way. 
As a Chapter Director, my job is to oversee the Financial, Marketing, Communication, Social Media, and Production Officers of the Brooklyn Chapter. We are currently producing PPE for synagogues and Jewish-led organizations including nursing homes, rehabilitation centers, homeless shelters, and many other organizations.
A central part of my volunteering experience includes the honor of working as an Assistant Chair of the Marketing of BTOB. The goal of the marketing committee of BTOB is to streamline and organize the process of posting to social media, in order to get the maximum outreach in the communities we serve. Having experience in leadership and marketing gives me the ability to get the word out to my community. This means exponential growth in BTOB team members and helping the small businesses we aim to reach. I work to develop content for social media to increase engagement and followers every Thursday and Sunday. I reach out to various organizations to collaborate on projects as well as social media takeovers and Q&As. 
I love being able to give back to my community, especially during a pandemic, and BTOB gives so much opportunity to do so. It is so important to me that people get the face masks and PPE they need. During Covid-19, I learned how to fight a pandemic while simultaneously uniting and isolating in a tight-knit community. The values instilled in me through religion, both at home and in school, influenced my actions and enthusiasm. 
Judaism influenced my decision to participate in this initiative through the inspiration of proper leadership skills from characters in Biblical Studies such as my forefathers and mothers. I am so proud to work on a large team as an Assistant Chair on BTOB's Marketing Committee and as the Director of the Brooklyn Chapter, flattening the curve one mask at a time.