A New Era for Ramaz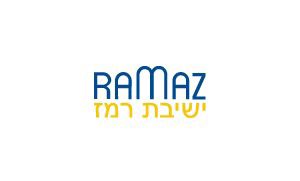 As usual, a new year arrives along with new books, new clothes, and new school supplies. This year, due to Rabbi Stochel's abrupt departure from Ramaz, students will also be adjusting to a new leadership team. 
On August 6th, Ramaz parents received an email from Mr. Jonathan Cannon, Head of School, stating that "Rabbi Shlomo Stochel has shared with us that he will not be running as Head of Upper School for the upcoming school year [2021-2022]." 
For many members of the Ramaz community, this news came as a shock; before the email was sent out, there was no apparent news of his departure. 
Rabbi Stochel had been an active educator and teacher with Ramaz for nearly 30 years. Before his departure, he had served as the Head of the Upper School for the last four years, and the 11th grade Honors Talmud teacher. Many incoming juniors, including Brayden Kohler '23, eagerly anticipated having him as a teacher. 
"I heard great things from students older than me about having Rabbi Stochel as a Talmud teacher. I was very much looking forward to having him and it's a shame I won't get that experience." 
The former principal had taught Talmud, Tanakh, and Halakhah as a full-time teacher before serving in other capacities such as Chair of the Talmud Department, Coordinator of the Israel Guidance Office, and later as Assistant Dean. Many are sad to see him go and will miss his "Talmidim Yekarim" email sent out before report cards. 
"I couldn't imagine receiving a report card without Rabbi Stochel's iconic "talmidim yekarim" email at the end of each semester," says Isaac Silverman '21, who graduated this June. 
Rabbi Stochel accomplished many things during his tenure at Ramaz. 
"He led the school through the year and a half of managing Covid protocols and education during a pandemic," said Ms. Dana Messinger, Dean of College Guidance, and one of the five people on the new administrative team assembled due to the Upper school's principal's absence. 
"Rabbi Stochel had a profound impact on the school in many ways over the past three decades." She commented on how the school is planning to celebrate Rabbi Stochel's legacy, although an event is not yet planned. "We will keep students posted as we know more." 
The school has selected five established staff members who have been working at Ramaz to lead the transition team until a new Upper School Principal is found. 
These team members include Dr. Jon Jucovy, Director of Humanities, Ms. Miriam Krupka, Dean of Faculty, Ms. Dana Messinger, Dean of College Guidance, Rabbi Dov Pianko, Director of Programming and Student Life, and Rabbi Kenny Schiowitz, Director of Judaic Studies and Religious Life. 
When asked what this team will be doing and who will be doing what Rabbi Shiowitz replied, "We are definitely going to provide more detail. We are formulating our roles and intend to communicate them to the students so that they know exactly who to go to for what. We feel that this is a priority for the start of the year." 
So far, concrete details seem to be a constant work in progress. According to Ms. Krupka, the team was not aware that Rabbi Stochel was leaving at the end of the school year, so this plan was developed over the summer. There is no one "true leader" of the team, aside from Mr. Cannon who is in charge of replacing Rabbi Stochel; rather, each person is in charge of their own area of expertise. 
"No one is doing anything radically different, everyone is just taking on more administrative roles," Rabbi Pianko said. 
A new team comes with new roles and new responsibilities, and the administration is working to be as transparent as possible. This year will be a transition year, and although there may turn out to be some bumps along the road, the administration members are optimistic. 
"We are looking forward to another exciting year where we take the Ramaz education and community to the next level and are back in the building!" exclaimed Ms. Messinger. Many are looking forward to a semi-return to normalcy, and even though Rabbi Stochel will be missed by many, the current administration is committed to establishing a bright future for Ramaz.