Q&A: Getting to Know Ms. Adelina Yankova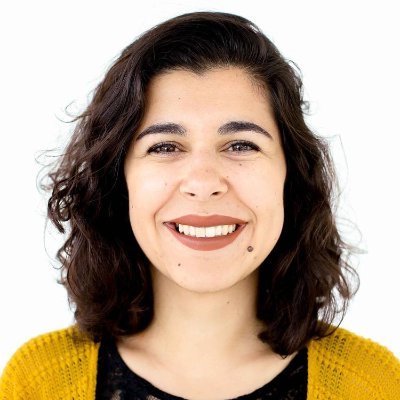 Nicole Hirschkorn: Where are you from?
Ms. Adelina Yankova: I lived in Bulgaria until I was 10 and then moved to Wisconsin. I studied journalism at the University of Wisconsin-Madison and I also focused on Gender and Women's Studies and Digital Studies. And now I'm pursuing my Ph.D. at Columbia University.
NH: What brought you to Ramaz?
AY: So, at Colombia for my Ph.D., I'm researching how young people produce the news and consume the news. I'm specifically looking at college newspapers, at the moment, though also interested in high school. You hear that a lot of local newspapers are shutting down and you've probably heard the term news desert, meaning, there's no news and nobody is covering a particular area, so you get all the national news but you don't know what's happening on the ground.
Well, a lot of young people, including high school students and definitely college students are filling that gap, so I'm sort of interested in talking to them and seeing what it is that they think about the future of Journalism. To me, it's really important that young people have media literacy so that they can distinguish credible sources from less credible ones, they can see bias in the news, they know how to navigate those things, and so it's important for me to teach that.
NH: Let's say, for a second, that there were journalists that write for The Rampage in your class, or just Rampage journalists in general. What tips would you give them when writing articles for the newspaper?
AY: I would say do no harm, have a commitment to the truth. Keep digging, make sure that you're presenting all sides to the extent that you can. I think the important thing is journalism ethics, for people who are writing at any level, and in addition to that for people who are readers, because they can spot when someone isn't following that code of ethics.
NH: What would you say your favorite aspect of journalism is?
AY: Interviewing. I like talking to people and I like hearing people's stories. It's getting to know aspects of people's story, just getting to learn so much about experiences that aren't your own. 
NH: What do you hope to achieve during your time at Ramaz?
AY: I would love to have students walk away with a better sense of media literacy so when they do read an article, they can analyze it. I think sometimes if you don't agree with the article, it's really easy to say, "Well this is just bad and it's just biased and it's fake news," and that's not always the case. Getting students to know what critical sources, and what a balanced story looks like, getting them interested in the news. Getting them to be more engaged citizens through the ways that they interact with journalism. 
NH: And to wrap up, what's a fun fact about yourself?
AY: I play the flute. It's been a while, but I recently bought a flute. I played through college and then it's been a few years. I played for ten years, something like that. So. I'm trying to get back into it.