A Junior's Perspective On the College Process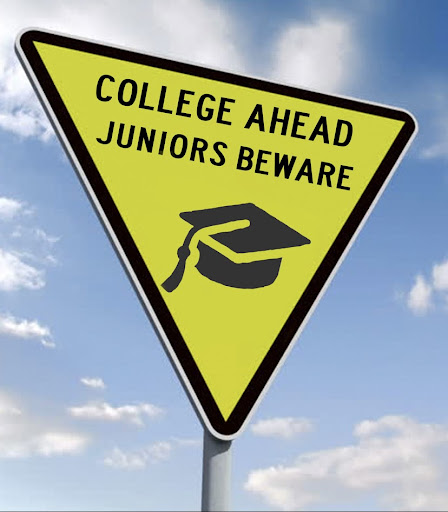 As a Ramaz student, college has been one of the first things on my mind ever since I walked through the doors, two years ago, as a freshman. Now, as a junior, college is just about the only thing on my mind, especially since the college process has begun. Personally, I feel that Ramaz has a rather academically competitive environment, causing many students, in all grades, to worry not only about their grades in and of themselves, but how their grades and extracurriculars will ultimately affect their ability to get into college. In the past two years of my high school experience, I have been advised by friends and family to "move up in this class," or "join that club," in order to make myself more eligible for certain colleges. As a result, I have felt a sense of nervous anticipation leading up this year's college process, causing the college process itself to seem much more intimidating and intense than it really is. 
So far this year, the juniors have had college night, a group college advisory session, and some students, including myself, have already met one-on-one with their college advisors. Despite the fact that these events feel quite overwhelming, I also feel that they are completely appropriate ways to start the junior year college process. Junior year is undoubtedly the most important year in terms of setting oneself up for college; it is the year to take the SAT or ACT, it is the last chance to join or start clubs, and it is the most recent year worth of grades that colleges will see. Therefore, I find it fitting that us juniors are beginning to meet with our college advisors in order to strategize our academic decisions, for every decision will surely make a difference in setting ourselves up for next year's college applications. During my college meeting, I discussed both personal and academic matters with my advisor, all of which gave me a broader look on the person I am, and the student I have become. We also discussed how I can improve in order to make myself a more well-rounded, appealing student, which was very helpful, because many of these improvements have to begin as soon as possible, especially summer program sign up, or starting clubs. Finally, my advisor began listing colleges that would be fit for me, which was definitely the most intimidating part of the meeting. Along with many Ramaz students, every test that I take, and every grade I receive, comes along with thoughts of college, such as "will this bad grade stop me from getting into this college?", or "how many more A's do I need to ensure that I am eligible to get into that college?" Evidently, having these thoughts and concerns turn into real life conversation, and seeing all of my expectations and hard work come to fruition, was quite scary. However, in hindsight, the college process so far has helped me escape from the uncertainty of my mind, and enter into the reality of preparing for college.