John Wick: Chapter 3 – Parabellum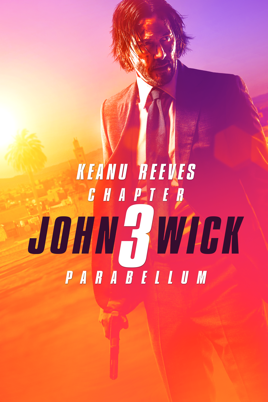 In the third installment of the adrenaline-fueled action franchise John Wick, directed by
Chad Stahelski, skilled assassin John Wick, played by Keanu Reeves, returns with a $14 million
price on his life, and a multitude of bounty-hunting murderers after him. John is on the run
because he broke a tremendous rule which was- killing on the grounds of the Continental Hotel.
After John killed a member of the international assassin's guild, the High Table, he is given an
hour by the Continental's manager, Winston, before he is labeled 'excommunicado'.
Excommunicado means he is no longer privy to his membership- banned from all services and
cut off from all other members of the association. Without any help, he is tasked with finding a
way to escape the world's most ruthless hit men at every corner. John kills his way out of New
York City and ends up in Casablanca, Morocco.
He finds the second in command of the organization and after some time of 'persuasion'
he finds out what he needs to do in order to gain his freedom back. He tells him to go to the
desert and walk until he can't walk anymore, and then walk some more and the head of the
association, the only man that can grant him his freedom will find him. Eventually, John finds
the head of the organization and has to pay a big price for his freedom. He is forced to cut off his
own ring finger and kill the manager of The Continental, his friend. In the end, he chooses
loyalty to Winston and fights off every man from the High Table who comes to kill him. After a
major plot twist, Winston shoots John and he falls from the roof. When going to make sure he's
dead, John is nowhere to be found. We are left on a page turner in which John Wick joins forces
with the powerful disgraced member of the High Table, 'The King of the Bowery'. We'll have to
wait for part four to see if this new duo comes out on top.
The storyline of this movie was sometimes lost in the extreme violence. It seemed a bit
redundant to have fight after fight of John killing hundreds of men. It could have been better if
made with a bit more going on rather than just John figuring out creative ways of killing people.
Actor, Keanu Reeves did a lot with his minimal dialogue character, and really portrayed his
anger. Overall, the movie gets an A+ for action, but only a C for actual story development.