Quarantine Recipe: Homemade Brownie With Chocolate Chip Cookie Center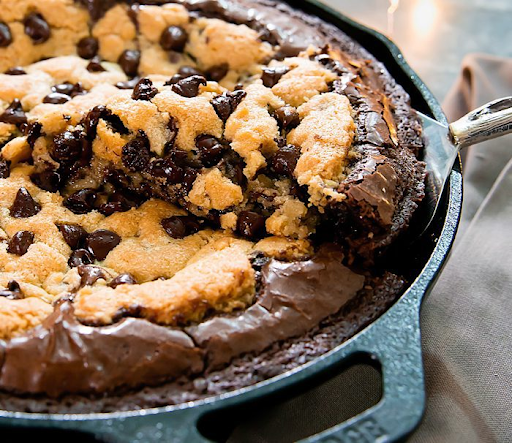 Ingredients:
4 oz chocolate bar

6 oz butter (or butter substitute)

1 ¼ cups sugar

2 eggs

2 teaspoons vanilla extract

¾ cups flour

¼ cup cocoa powder

1 teaspoon salt

(Store-bought) cookie dough
Steps and Instructions:
Preheat oven to 350 degrees. 

Cut and melt 4 oz of chocolate

Any chocolate bar works, I recommend using Ghiradelli chocolate bars.

You can melt your chocolate in the microwave or over a double boiler (boil water in a pot, and put a glass bowl with the chocolate over it and stir to make sure the chocolate is melting and not burnt.)

Melt 6 oz of butter. Once melted, whisk it together with 1 ¼ cups of sugar. (I like to use white sugar.)

Add 2 eggs and two teaspoons of vanilla extract to the bowl with sugar and butter and continue to whisk. 

Add the chocolate that you melted to the bowl with the sugar and butter.

Add ¾ cups of flour, ¼ cup of cocoa powder, and 1 teaspoon of salt to the bowl with the chocolate. Then begin to fold all the ingredients together. (I use all-purpose flour and Hershey's Cocoa powder).

Place the brownie mixture into a tin.

Take any amount of cookie dough and flatten the cookie. Place the flattened cookie into the center of the brownie mixture that is in the tin. (To be honest, I don't make the cookie dough from scratch. I use the Pillsbury frozen cookie dough that you should be able to find at any supermarket).

I take a handful, but if you prefer to have more cookie in your dish, add as you desire.

Bake the tin in the oven at 350 degrees for 30 minutes.

ENJOY!!!!
More from this Journalist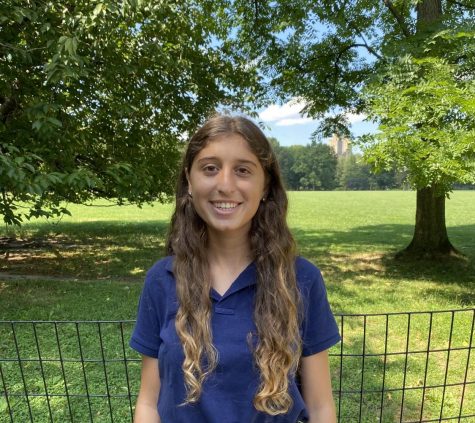 Gabby Ostad '21, Editor-in-Chief
Gabby is so excited to be an Editor in Chief of The Rampage. Gabby began writing for The Rampage freshman year and has been an integral member of the paper...