Superbowl Review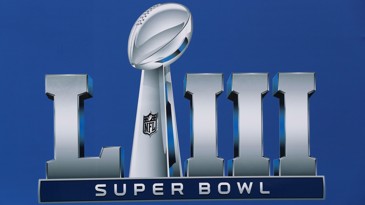 The New England Patriots have won the Super Bowl once again. While the game was boring and the halftime show not much better, the significance of this win cannot be understated. The New England Patriots tied the Pittsburgh Steelers for the greatest number of Super Bowl wins, Tom Brady became the first player to win six Super Bowls, and Bill Belichick garnered his eigth championship ring. It is ironic, in a sense, that the Patriots were facing the Rams, the same team they beat to earn their first title in 2002.
The surprising part of this game, in terms of the sport itself, was that it was mostly won on the defensive side. While the Patriots have been known for their overpowering offense over the last two decades, it was their defense that showed up on Super Bowl Sunday and outlasted the Los Angeles Rams. Los Angeles attained only fourteen first downs and two-hundred and sixty net yards, only completing three of their thirteen third-downs. In addition, the Rams quarterback, Jared Goff, was kept off balance after having been hurried the entire game and sacked four times.
The Rams' defense also had a strong performance, but Brady and company had enough punch to win the game. Super Bowl MVP Julian Edelman played a spectacular game, catching ten passes for one-hundred and forty-one yards. Of note, Edelman— one of the greatest playoff receivers of all time—has a Jewish father. Edelman has visited Israel and has recently embraced his heritage by supporting those injured and killed during the Pittsburgh massacre. In addition to Edelman's incredible performance in the Super Bowl, Rob Gronkowski also played one of his most impressive games yet. Gronk had an outstanding grab near the end zone, setting up rookie running back Sony Michel's game winning touchdown.
One of the other story lines of the game was the coaching matchup of sixty-six year old Bill Belichick facing off against thirty-three year old wonderkid Sean McVay. On this Sunday, however, McVay was outmatched, outclassed, and outcoached by the GOAT of NFL coaches.
It seemed that fans had a hard time figuring out who they wanted to lose. No one other than those from New England wanted to see another Patriot Super Bowl win. At the same time, the Rams hardly deserved to be in the Super Bowl, considering that they only made it because of one of the historically worst non-calls by the referees in the NFC. Nevertheless, it seems that the biggest losers of this year's Super Bowl were the fans. Fans had the opportunity to watch a mostly boring game that was won by a team that most people nowadays don't even like.
But the boredom did not stem from the game alone. In the weeks leading up to the game, controversy surrounding the halftime show began to make headlines. Many artists refused to play in solidarity with Colin Kaepernick, a former NFL player whose career came to a swift end after he began to kneel during the national anthem. One of the more vocal artists who refused to perform was Cardi B. (Ironically, she was very willing to participate in a lucrative Pepsi commercial that aired during the Superbowl.) The headlining performers were Adam Levine and Maroon 5. Levine and his band were bland. During his performance, Levine inexplicably took off his shirt, showing off his athletic, but aging, body. He was joined on stage by rappers Travis Scott and Big Boi. The ensemble seemed to have no chemistry, making the halftime show into an unexciting and forgettable concert.
The commercials were undoubtedly the highlight of the game. While most commercials were not great, there were some memorable ones. Steve Carell, Lil Jon, and Cardi B did an awesome Pepsi commercial that caught everyone's attention. For New Yorkers, it was fun to see Alex Rodriguez reaching for his kale chips and instead grabbing a bag of Planter's Peanuts that had performed a slow motion dive into his living room. The NFL, commemorating its 100th season, had forty-four past and present players fighting for a football in a highly entertaining ad. One of my favorite commercials was for the Pepsi-owned seltzer brand Bubly. This ad featured singer Michael Bublé changing the "y" in "Bubly" to an "é."
This Super Bowl Sunday, 1.38 billion chicken wings were eaten, 325 million gallons of beer was guzzled, and 105 million pounds of avocado were chopped into dips. Friends and family came together for what was expected to be an entertaining and spectacular sporting event. The game was boring, the halftime show fell flat, and the commercials were good but not great, but most reported having a fun time nonetheless. Everyone will likely tune in next year and hope for an even a better game in 2020 – everyone except for Patriot fans, that is.
Leave a Comment
More from this Journalist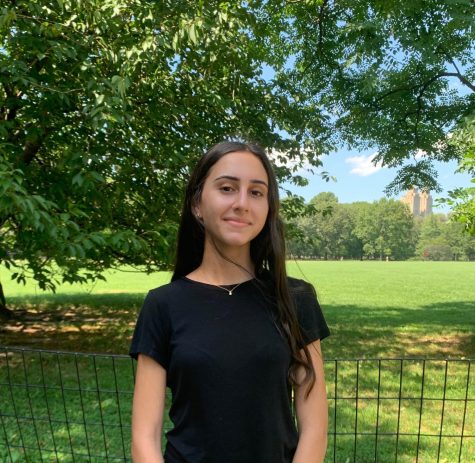 Caitlin Levine '21, Editor-in-Chief
Caitlin Levine loves journalism, is an avid writer, and is thrilled to be an editor-in-chief of The Rampage. Caitlin has actively contributed to The Rampage...