How to Spend Time With Your Family at Home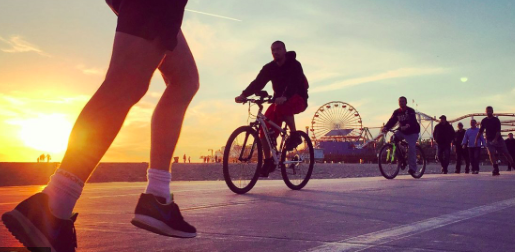 As COVID-19 spreads throughout the world, our daily lives have come to a halt. As the world has moved online, people have to come up with creative ways to pass time, especially with their families. There are many fun activities and challenges we have done together as a family that we have particularly enjoyed.
One fun activity is to bake. We have made chocolate chip cookies, carrot cake, and hummus. Recently we discovered a delicious cookie recipe online, and we haven't stopped baking them since; the more chocolate chips the better!
With all of our free time, we try to go outside as much as possible, whether it's going on bike rides together or playing tennis against the garage wall. These activities are a great way to get outside and spend quality time with family at the same time. Charles prefers bike riding, and Andrew enjoys going on runs and exercising in the backyard. After sitting and staring at a computer for hours, going running after school is a good way to relax. We all have the chance to take advantage of the beautiful spring weather. One of the positives of Zoom school is that having more free time makes it easier to exercise. If you have a backyard, exercising outside in the sun can be a nice way to brighten your day; you also don't have to worry about bumping into other people because of social distancing.
"April Showers" really did live up to its reputation this year, so sometimes, we were forced to stay inside. Rainy days are good days to catch up on work so one doesn't fall too far behind. But it's also nice to take a break from a screen and pick up a book. Take advantage of some of the damp days and start reading. It's a great way to use the extra time.
Another activity that our family does together is going on long walks, usually on Shabbat. Although COVID-19 had confined us to our houses for much of the time, it is important to get outside. Walking can make the day much better, and it is a big stress reliever. Sometimes we take walks during the school lunch break just to get some fresh air.
Lastly, we have been playing many board games with our family. We love to play Rummikub and Backgammon. We occasionally play Monopoly, although it tends to last for a very long time. Some other exciting games to play are card games, chess, Risk, and Scrabble.
There are so many fun things to do while at home. We all miss school and interacting with one another in person, but all we can do right now is stay at home and away from one another. However, we can still interact with family, and we definitely recommend these activities. Have fun!